Posted: April 8, 2021
Filed under: pansy gaze, Penny Black
| Tags: Fabriano Watercolour Paper, Penny Black stamps, Ranger Distress inks, Stampin Up
4 Comments
Today's little card features a sweet stamp from Penny Black. I did the stamping and painting on a thin strip of cardstock thinking I might make a bookmark but as I filled in the background decided to just make a smaller than usual card. This one is 3¾" x 4¾" cut to frame the pansy panel evenly.
I stamped the pansy stamp in weathered wood distress ink then painted the petals with seedless preserves and blueprint sketch ink which was smooshed on my glass mat for convenient pick-up. I painted the leaves with a mix of forest moss, lucky clover and peeled paint. I added wild honey and black soot to the centres after painting all the petals and wish I'd achieved a bit more of a pop with the yellow but continued anyway.
I smooshed the weathered wood ink pad on the glass mat several times to make plenty of the grey-blue ink available for painting a background and then proceeded to paint water first then ink as I went round the image. I was not after a seamless look (obviously!) but more of a rough sketchy look so there are some watermarks, hard edges and bleeds from the green ink. I ran the panel through the big kick with the 'subtle' embossing folder from SU for a canvas look; you can see it on the close up.
I saw the first flower in my garden today; it's a little white star flower…happy sigh.
(Compensated affiliate links used when possible)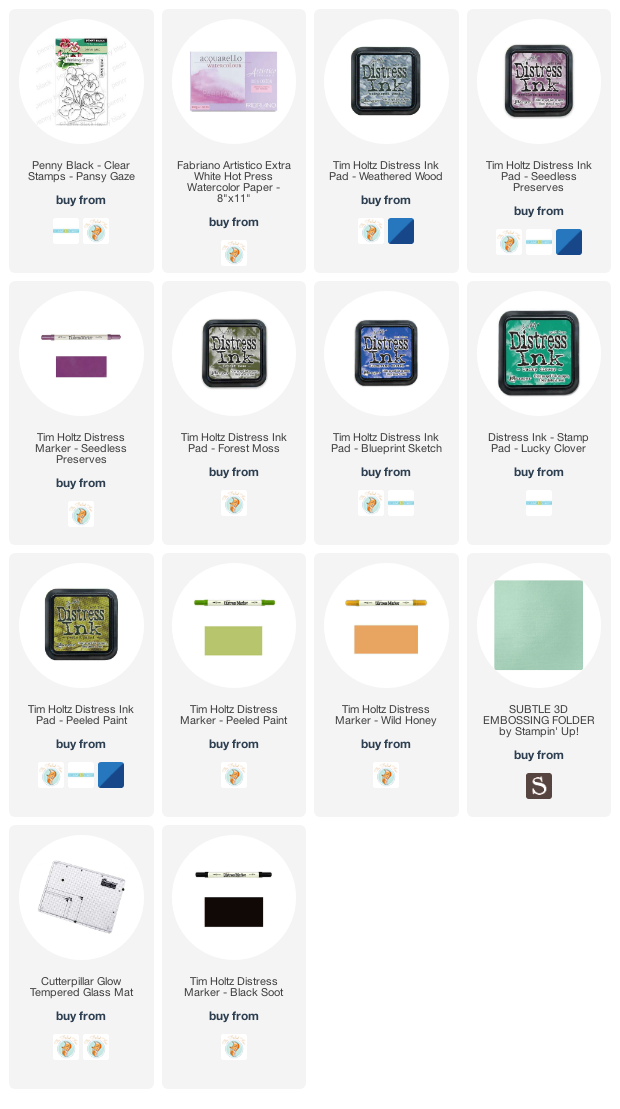 ---
Posted: November 13, 2011
Filed under: CAS, With Gratitude
| Tags: Stampin Up
35 Comments
When I saw that the challenge at Less is More was "leaves" and one layer, two favourites for me, I was very hopeful that I would find time to participate. Although I am surrounded by leaves of yellow, orange and brown I decided to stamp silver leaves because I have noticed lately a few silver birch trees around the place looking really silver when the wind is blowing their leaves. I chose to use silver, blue and grey for my leaves card instead.
I stamped the birch leaf in versamark and embossed in silver before sponging in blue and grey. I then added more leaves in grey, some double stamped to get a fainter image. The silver does look pretty but the photo doesn't show it quite as well as I'd wished.
Thanks for dropping by today. Thank you to all the new subscribers and followers as well as the faithful readers who have been dropping in hoping to see something new here. I know it has been a while between posts but I have been busy with a different artistic project. I have been doing a printmaking unit with my small art class; if you are interested in seeing our marbling and linoprinting you can see it on my other blog.
Supplies:
Stamps: With Gratitude, Ageless Adornment (SU)
Inks: Going Grey, Bashful Blue, Versamark
Cardstock: Mark's Finest Papers Snow Storm Smooth Heavy
Also: Sterling Silver e.p.
---