Blue Florals
Posted: May 12, 2022
Filed under: Hand painted, scripty, sennelier watercolours, Stampin Up, Taylored Expressions
| Tags: Hand painted, sennelier watercolours, Staedtler watercolour brush pens, Stampin Up, Taylored Expressions
17 Comments
I spent a little while painting florals the other day. My watercolour paints were on my table so I painted two precut card panels with a few blues. I started the flowers on both cards by putting five little dabs of paint in a circle then blending them out with a wet paint brush. After blending I added dots to the centres with black and yellow markers.
Both the bold and the soft florals looked ok but the leaves I'd added didn't work. I set the panels aside, happy that I had practised but not planning to use either pieces. When I came back to them a day or so later I did some extreme cropping which took out the leaves I didn't like and left me with some nice blends and a configuration which had some balance.
Even if I had not cropped them and put them on cards the exercise was worthwhile. Even after years of making, practising and learning I still have the niggling feeling that everything I work on should 'work out'! I know it is unrealistic and I am getting better at spending time practising and playing just to grow and enjoy.
The pale blue 'washy-er' panel is my favourite but I love the colours in both. After cropping them I added them to an embossed panel (SU scripty) and popped up some Taylored Expressions sentiments over the top.
Supplies
(Compensated affiliate links used when possible)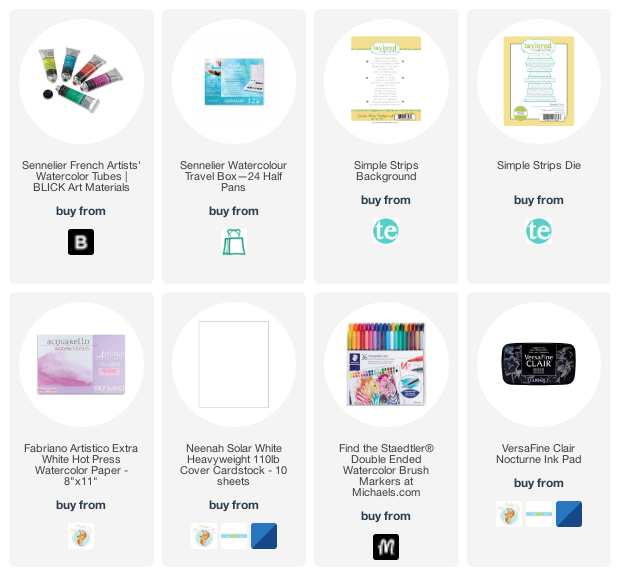 ---