Posted: July 15, 2022
Filed under: Alcohol Ink, Darkroom Door, Mixed Media, scratches, tickets
| Tags: Art Journal, Darkroom Door stamps, Mixed Media
15 Comments
Some of you might recognise the artwork on this journal page. I have saved calendars, magazines, greeting cards and diaries over the years and now that I am creating collages and journal page spreads they are coming into their own. Quite a few years back I saw a calendar featuring covers from Good Housekeeping magazines of the 1920's and 30's. I thought the covers were delightful and bought two of the calendars. I enjoyed it during the year then tucked it away for future inspiration.
The calendar images are larger than the 6″x 6″ pages in the journals I am currently using so I chose a painting where I could cut out components and create a smaller scene. I cut the two children and the dog and glued them onto a collaged and painted background. I used floral paper mainly around the edges, blue paint for the background. The fence and cobble stone path were created with texture paste through a stencil. I used a few different Darkroom Door stamps to add vintage details across the page.
I did have to do more fussy cutting than I usually care to but these sweet images were worth it. Once they were glued down I used a black marker to go round the edges of the cut outs and immediately smudged the ink with my fingers or a damp brush. It's a technique I have seen Vicky Papaioannou do many times on her journal pages. I used a white gel pen to add highlights, another trick from Vicky.
If you want to see what the original artwork by Vernon Thomas, just search good housekeeping magazine with the date I have added to the bottom left corner of my page.
Supplies
(Compensated affiliate links used when possible)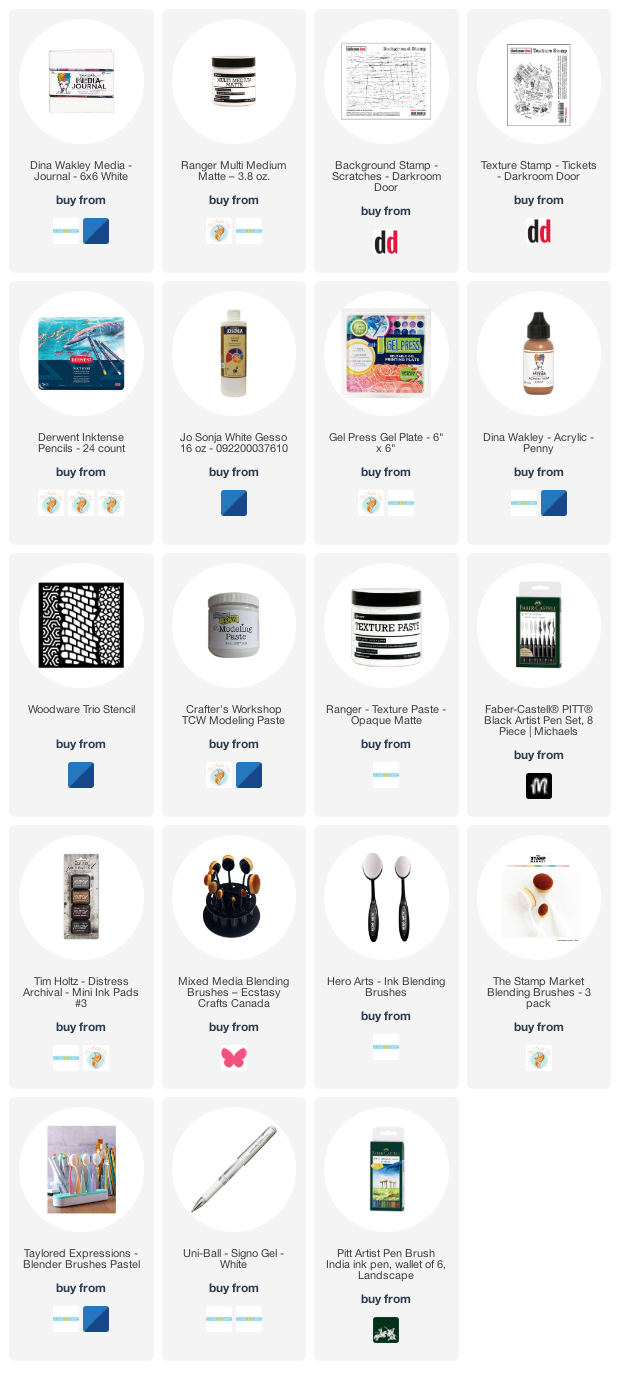 ---