Posted: May 4, 2022
Filed under: Bullet Journal, Coloured pencil, Dingbat notebooks, Hand lettered, Penny Black, springtide
| Tags: Bullet Journal, Dingbats notebook, Faber-Castell Polychromos Colour Pencil, Penny Black stamps, Ranger archival inks
5 Comments
It's been a while since the last bullet journal feature. I gave the journal a break over April; I was in recovery and catch up mode. We have skipped to May which is the month of the tulip festival in Ottawa so the theme was an easy pick. Coloured pencils seemed to make sense too as I have been working with them a bit lately.
I drew all my calendar squares by hand purposely making them a little wavy with breaks and dots. The Penny Black clear stamp 'springtide' seemed to work with an outline theme so I stamped in jet black archival on each page then coloured with polychromos pencils.
For each tulip colour scheme I used at least two co-ordinating colours; for the yellow tulips I used four. I forgot that both Ranger archival inks and FaberCastell polychromos pencils are oil based so the first layer of pencil blending ended up dragging some black ink. As you can see it didn't spoil the result but I probably should have stamped the outline in memento or distress ink.
I kept the titles simple with some hand drawn block letters. I know that to-do list is empty in the photo but believe me that is no longer the case! Visiting the Ottawa Tulip Festival will be on the list for sure!
Supplies
(Compensated affiliate links used when possible)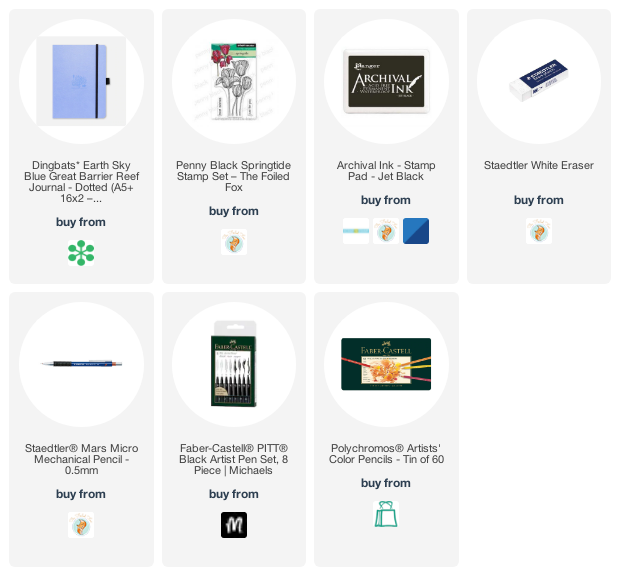 ---