Posted: December 9, 2022
Filed under: chipboard, christmas ornaments, gel press, grafix, Sizzix, Tutorial
| Tags: collage, gel press, gel printing, grafix, Tutorial
3 Comments
I have been creating collage panels with my many gel prints lately, most for Christmas cards. The striped and patchworked collages looked so pretty I decided to try the process on Grafix chipboard.
I collaged on both sides and love the way they turned out. I made a video of the process then made more chipboard decorations in different colours.
I used a serious chipboard cutting die to cut the ornaments. It is from Sizzix and I was pleased to see how clean the cuts were. If you have a digital cutting machine you would be able to cut the chipboard into any number of shapes.
After cutting out the shapes I used a gold gel pen to add stitching lines and gold paint to coat the edges. A crop-a-dile made quick work of punching holes so I could add ribbon to the shapes.
(Compensated affiliate links from Foiled Fox, Scrap n Stamp)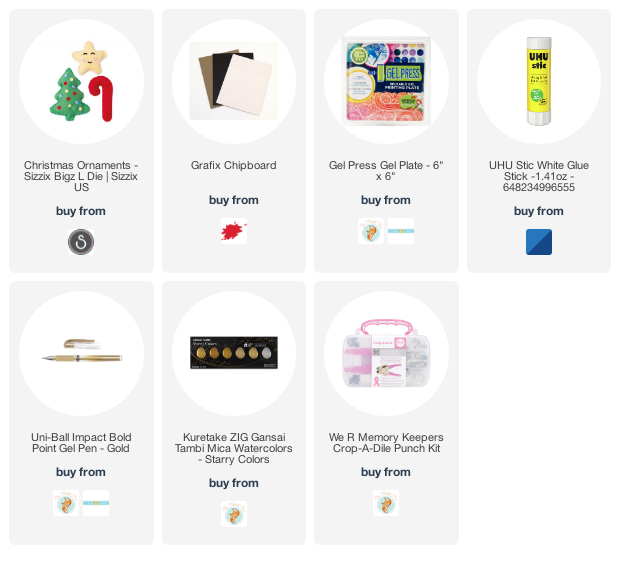 ---
Posted: September 8, 2022
Filed under: Art Journal, Darkroom Door, Gazette, Penny Black, vintage postcard
| Tags: Art Journal, collage, Darkroom Door stamps, Penny Black stamps
4 Comments
One of my favourite techniques when art journaling is to create a collage background from gel prints, patterned papers, stamping, stencilled texture and paint. Sometimes I know what focal elements I will add over the top, other times I wait to be inspired by the completed collage.
When creating this collage spread in the 6″x 6″ art journal I used gel prints and patterned papers in neutral tones: pale green, beige and browns. I did some stamping with Darkroom Door and Penny Black stamps on kraft paper and over the top of the collage. The focal point is an image from the front of a greeting card. As is sometimes the case, the back of the card featured a smaller version of the same art. I used both on my pages along with some handmade printed paper from a friend. I was very happy with the way the colours worked together and was happy to save and use a card sent by a dear friend. ( I cut the artist's name from the card and added it to my page.)
Supplies
(Compensated affiliate links used when purchasing from Foiled Fox, Scrap n Stamp and Ecstasy Crafts)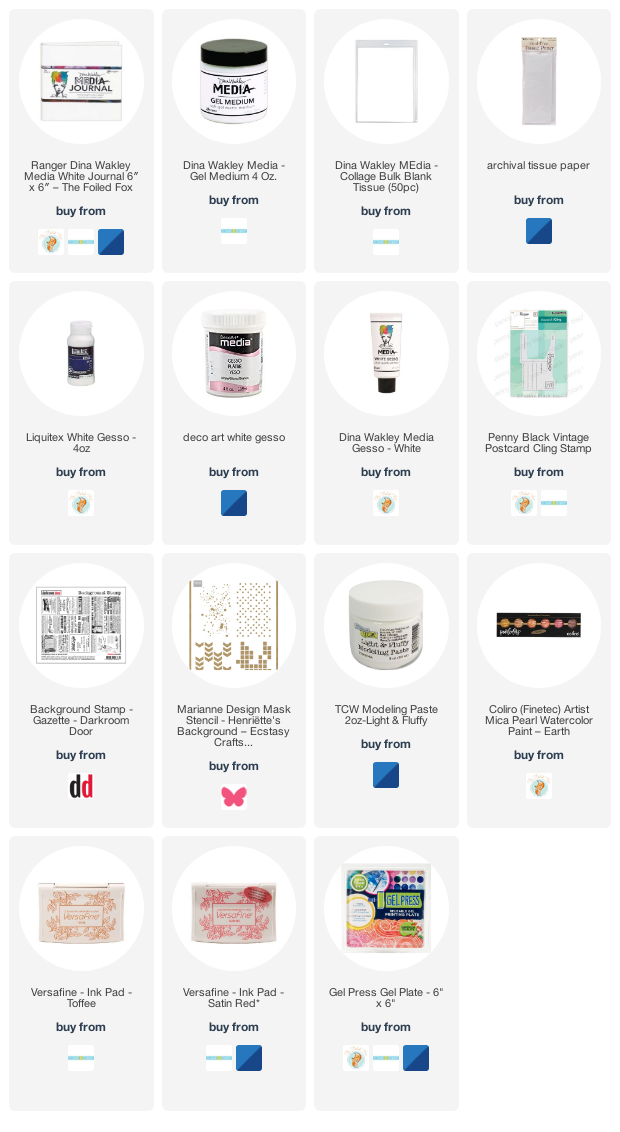 ---
Posted: August 11, 2022
Filed under: Art Journal, Finetec paints, gel press, Mixed Media
| Tags: Art Journal, collage, Finetec artist mica watercolour paint, gel printing
10 Comments
I have echinacea or cone flowers growing happily in my garden and now happily in my almost finished 6″x 6″ art journal. A friend recently gave me a great big dictionary for cutting up so I ripped out the 'book' page and the 'journal' page and used them to cover the whole double page spread before I did anything else.
There were a few words I didn't want covered up so when I was ripping then gluing I took care to keep them exposed. The word 'boomerang' appeared so I didn't cover that one up even though it has nothing to do with this journal page. I am an Aussie after all. 'Bookish, bookmark, bookshelf, bookworm, book-club and bookend are all visible, some of them highlighted. Somewhere in the gluing I lost the word 'journal' but 'journey' is still there.
I used a black all pencil to darken the edges of the torn pieces and softened it with water. I also added white gesso over the top to mute the background a bit. I should have done those two steps in the opposite order so the gesso didn't reactivate the pencil. I blended some tea dye or possibly antique linen ink around the edges and then wished I hadn't, after all I don't have to vintagefy everything!
I cut the petals, cone, and green bits from different gel prints using a photo I'd printed out to guide me with the shape. After everything was glued down I used black, white and gold gel pens to add details and metallic paints on the cone details as well. I added white and gold splatter and a mix of washi tape and gel print circles dotted around the the place.
Hope you are surrounded by books and flowers…if you like them as much as I do!
Supplies
(Compensated affiliate links used when purchasing from Foiled Fox, Scrap n Stamp and Ecstasy Crafts)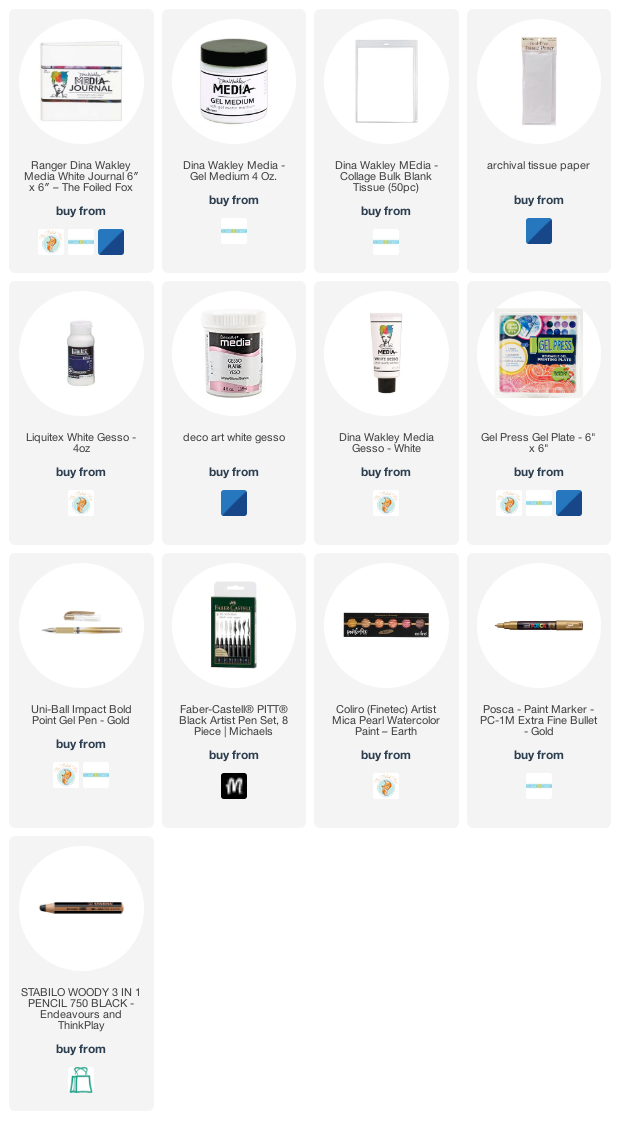 ---