2021 BuJo – December theme
Posted: December 2, 2021
Filed under: brilliance, Bullet Journal, delicate pines, Dingbat notebooks, Hand lettered, Penny Black, Taylored Expressions
| Tags: Bullet Journal, Dingbats notebook, Hand lettering, Penny Black stamps, Staedtler watercolour brush pens, Taylored Expressions
3 Comments
I didn't have a lot of time to spend setting up my December pages; I can't even believe it is December honestly. It's a busy week but I had a snowflake idea for the theme and a bit of a plan which you can see did not happen at all. But that is ok because I can save my snowflake plan for January or February or March or Ap…….
After creating the large panel for my recent stack of PB 'delicate pines' Christmas cards the stamp set was still on my table along with its buddy the PB 'brilliance' stamp set. I decided to use them together for some festive foliage. I used a mix of distress greens and blue along with a red marker for the berries and a white gel pen for the frost.
I reused a frisket film mask which I saved after creating October's title page and stamped foliage from both PB 'brilliance' and 'delicate pines' sets. I blended over the stamping with prize ribbon distress ink then dotted white around the circle and on top of the red berries.
The to-do page and the calendar page have simple foliage stamping and some lettering with Pentel Flair pens.
I have used masking in quite a few of my pages this year; I might need to come up with a new favourite technique for next year. I hope your December is off to a good start. Because I can't believe it is December I have a discount code for the Floral Faves class, Winter Wonder class and the Colour Clues class. If you use HTDEC you will get 20% off. If you are interested in giving an online class as a gift please get in touch so I can help you make it happen.
(Compensated affiliate links used when possible)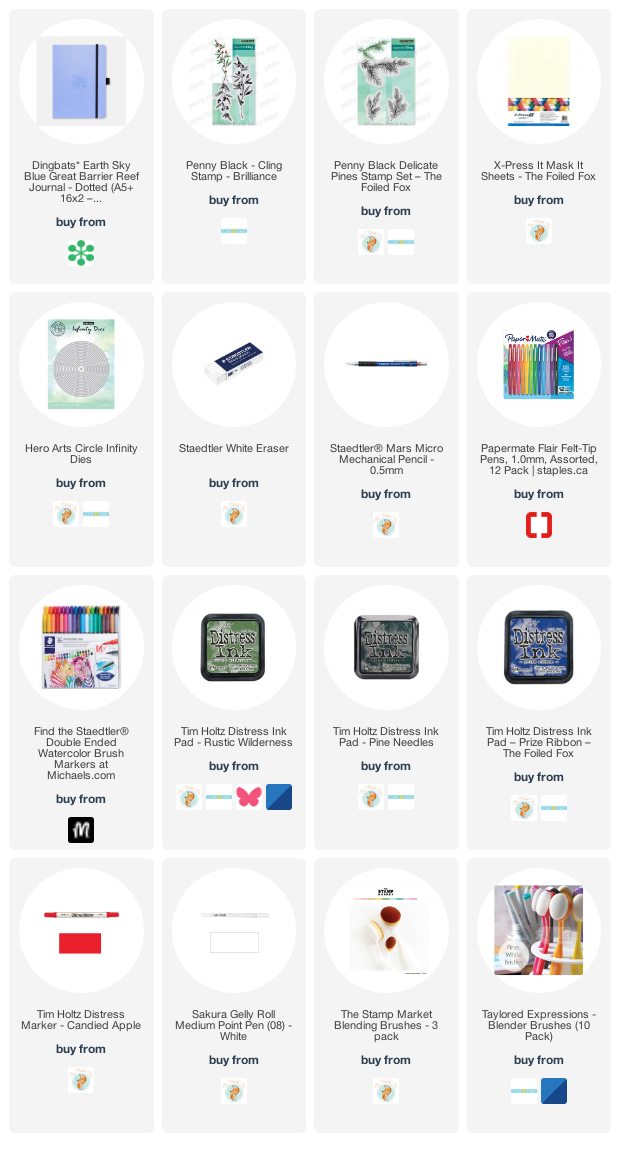 ---