2021 BuJo – September theme
Posted: September 6, 2021
Filed under: Bullet Journal, Darkroom Door, Dingbat notebooks, Hand lettered, Nature Walk
| Tags: Bullet Journal, Darkroom Door stamps, Dingbats notebook, Staedtler watercolour brush pens
6 Comments
This was not the original plan I had for the September theme; I'd thought instead of doing apples. I sketched a few apples in preparation then realised I would want to have them on all my pages and that would take me half of September. I would then want to colour them in and that would take the other half of the month. I was already late on getting this done so….
…when short on time and want something pretty what do you do? You pull out one of your faves! 'Nature Walk' from Darkroom Door is definitely a fave and for a late summer theme it works beautifully.
I began each page design with a masked sun, blended in harvest gold ink. Next I masked either a straight or hilly base and blended fine linen for the background then stamped flowers and grasses in gold, kraft and chartreuse.
Life now includes a few more commitments so I decided to spread the month of September over a few pages with the middle one cut down narrower.
I also have a page for my work commitments, current projects, future projects, etc. The title is my attempt at a mixed up font. There are plenty of examples on the interwebs but I decided to make up this one out of my head. Not too bad for a first try. You would think it would be easy to do every letter a different way but even a mixed up font needs balance!
Hope you are feeling more balanced than mixed up! Have a great week.
(Compensated affiliate links used when possible)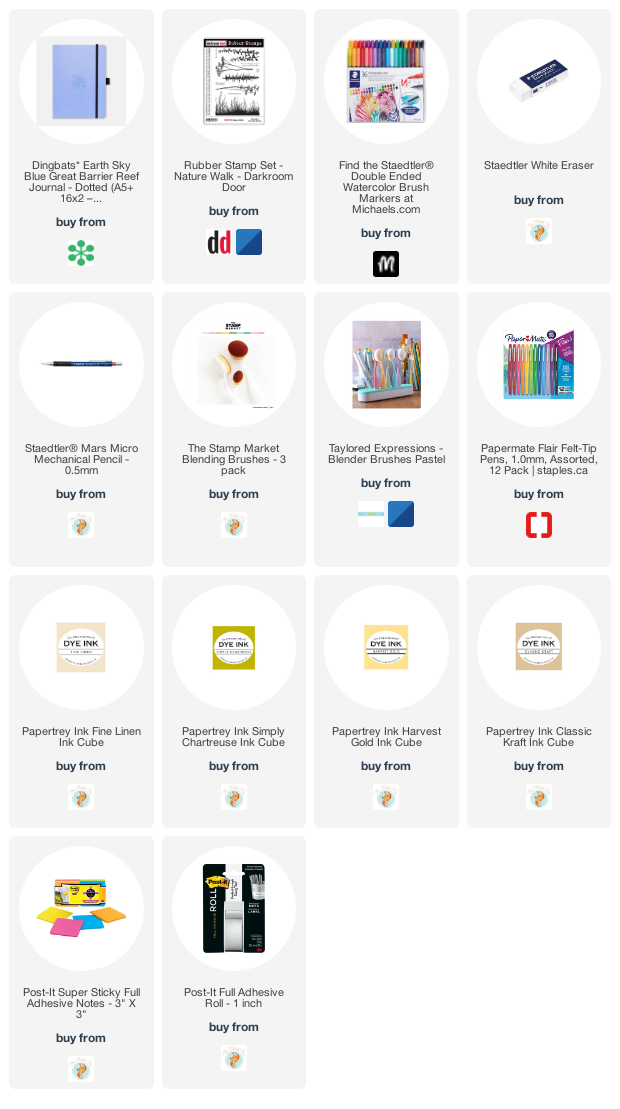 ---