Posted: March 6, 2023
Filed under: 6"x 6" journal, Art Journal, Darkroom Door, diamonds, gel press, ransom alphabet, starry night, Stencils
| Tags: Art Journal, Darkroom Door stamps, Darkroom Door stencils, gel press, gel printing
4 Comments
This journal page is unlike many of my other pages but contains some of my favourite papers and techniques. What you can't see is the design I started underneath about a year ago. It had the look of a watercolour sunset but everytime I flipped to that page I didn't know what to do with it; eventually I covered it up completely.
This is the same as the 6″x6″ watercolour paper journal I use in my Art Journal Adventure workshops. The clock and the starry sky background are gel prints. I did them quite a while ago but because of their size I didn't know how to use them. The clock was 7″ across before I cut it. It's an image transfer from a Tiffany's catalog which arrived at my house for no reason. I don't have anything from Tiffany's but I can tell you the images in that catalog are perfect for gel print image transfers! The starry sky was also a large print made with large stencils from Darkroom Door. I could have cut up the panel for cards but I wanted to keep it together if possible. I did end up tearing it into two pieces before gluing it to the page. The galaxy type strip from left to right covers the area where the two pieces meet.
The theme of time is not meant to bully me into being busy, more to remind me that time is precious and why not use it wisely. I printed the letters for the phrase on the rice paper leftovers from the cut out clock using the Darkroom Door ransom alphabet set. That little definition in the corner is from a little palm sized dictionary bought second hand for collage.
The splatter on the black gesso strip is finetec pearlescent paints which tie in with the gold metallic printing on the star gel print. Considering the double page was uninspiring for so long, I'm quite happy with how it turned out.
(Compensated affiliate links from Foiled Fox, Scrap n Stamp)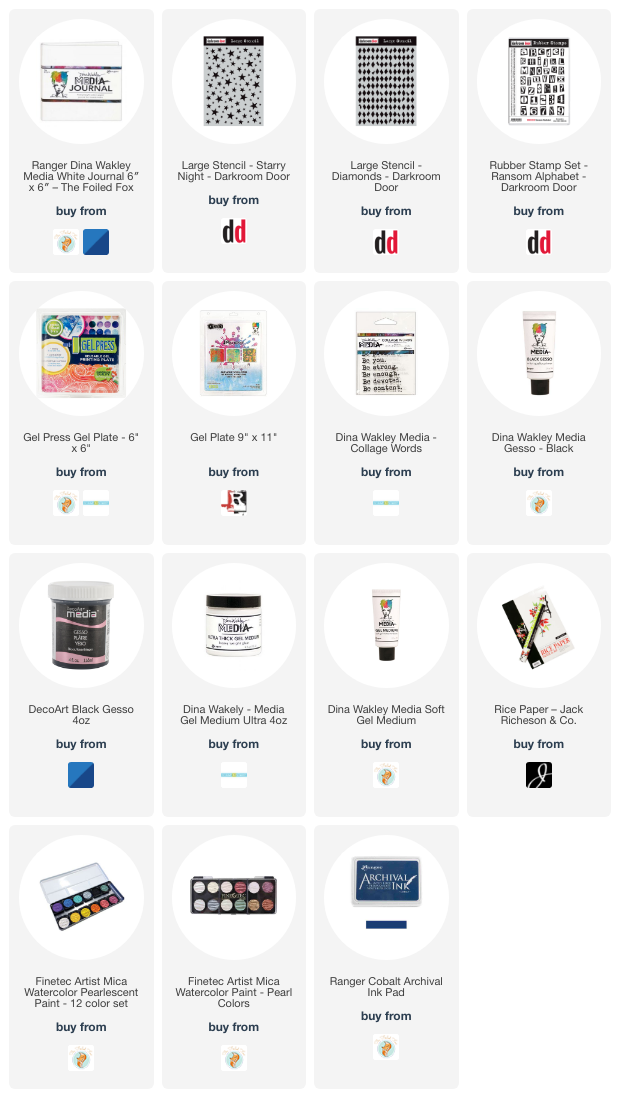 ---