Posted: June 17, 2022
Filed under: alphabet medley, Art Journal, Darkroom Door, gel press, polka dot stencil, remington lowercase alphabet
| Tags: Art Journal, Darkroom Door stamps, Darkroom Door stencils, gel press, gel printing
5 Comments
The shenanigans continue in my Art Journal Adventures workshops. Last month the theme was collage & texture and the range of pages was amazing. We all chose different papers, colours and focal images but followed a similar method to put them together.
For this spread I relied heavily on my growing collection of gel prints. The little cottage picture is from a greeting card and I used it as a starting point when settling on colours. All the papers you can see are gel prints I made except for one kraft scrap down the bottom with text stamped on it. I added gesso as well as texture using modeling paste through the Ciao Bella patchwork stencil.
During each session of the class it was definitely a treat to walk around and be inspired by the ideas coming to life on all the pages. Some participants had their own stash of gel prints to draw from, others used some of mine. It was fun to see my prints pop up on other people's pages. I loved it!
This week we are working on Tea and Coffee themed pages and next month it will be texture & movement. If you are close by and haven't tried gel printing, I'm teaching another introductory class on July 9.
The sweet cottage with sheep at the gate looks nothing like my house! I do grow morning glory but that is about the only similarity. Home is definitely where my people are which means I have two homes very far apart. Although very much at home in Canada I claim Australia as home too, how could I not, some of my favourite people are there!
Supplies
(Compensated affiliate links used when possible)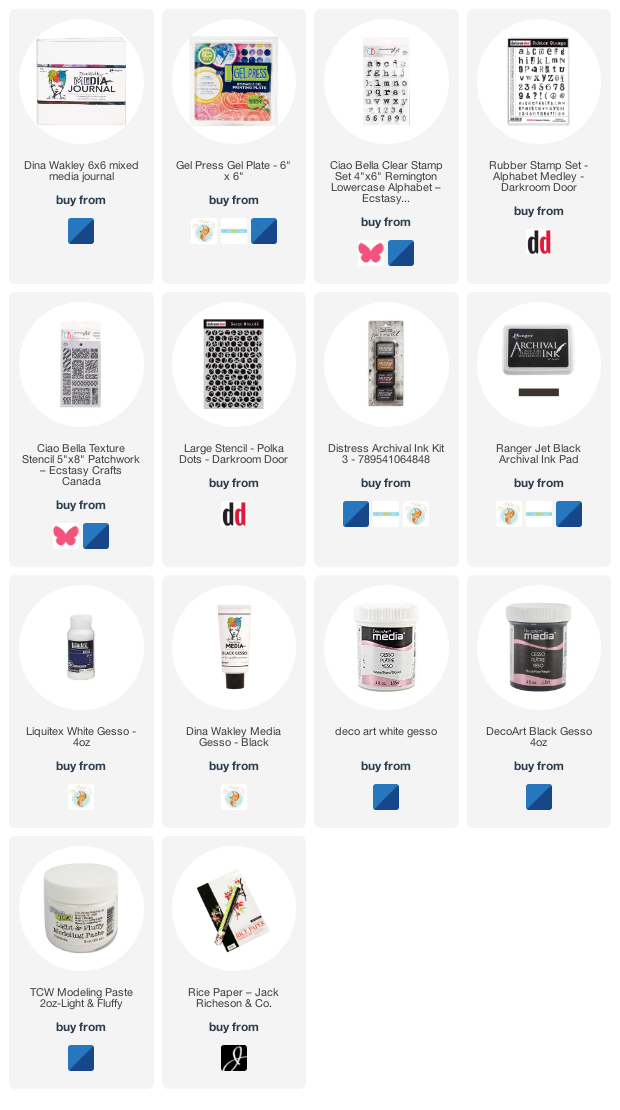 ---