Posted: February 23, 2023
Filed under: crystalline, Dies, Echidna Studios, grafix, Penny Black, snowflake digital stamp set
| Tags: Echidna Studios, Fabriano Watercolour Paper, grafix, Penny Black creative dies
9 Comments
Apparently we are getting 10-20cm of snow tonight. So these cards are appropriate for late February! I teamed up with Grafix to complete these projects. I love using liquid frisket to create a scattering or a storm of snowflakes or stars across a watercolour background.
I splattered the liquid frisket on hot pressed watercolour, let the droplets dry then used dye inks to colour the panels. You can see the process in the video below.
I cut intricate snowflakes from lightweight white linen cardstock to add to the watercolour panels. All but the die-cut snowflakes on the final card are designs from Echidna Studios. I used snowflakes from the Snowflake Digital Stamp set. I have used them as stamps on previous cards but this time I cut them on a cricut.
Because the snowflakes are quite intricate gluing them on with artist tac was very straightforward. I also use artist tac when I am attaching individual letters to create a word or sentiment.
I used a few of the cards as thankyous and left a few blank.
I used smooshed distress inks to create the watercolour backgrounds but you could use watercolour paints or powders to make soft blended backgrounds.
(Compensated affiliate links from Foiled Fox, Scrap n Stamp)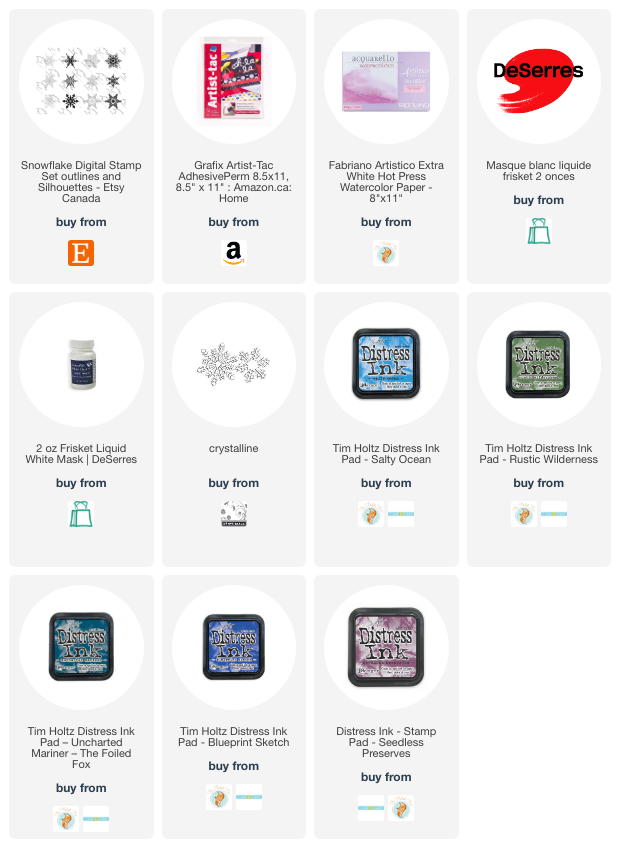 ---
Posted: November 16, 2022
Filed under: Dies, Echidna Studios, Foiling, Penny Black, Skis 'n' sled, snowflake digital stamp set, winter wardrobe
| Tags: Echidna Studios, Foiling, Penny Black creative dies, Penny Black stamps
4 Comments
Today is the perfect day for a 'stay cosy' message. Overnight the snow started falling and the world is white once more. I guess that lovely long autumn wasn't going to last forever!
This card came together quite easily as I had some of the elements left over from other projects. The background is made from a digital stamp designed by my daughter (Echidna Studios on Etsy). I printed the snowflakes on kraft paper with my laser printer then foiled with white white foil. I love how delicate and pretty they are.
The sleds, skis and cosy winter clothes were left over from previous years and I had stored them with the dies just in case. They are all cut from painted watercolour paper. I hand cut the snow drifts from linen textured paper and added the sentiment from the PB 'jolly snippets' set.
Hope you stay cosy today!
(Compensated affiliate links from Foiled Fox, Scrap n Stamp and Ecstasy Crafts)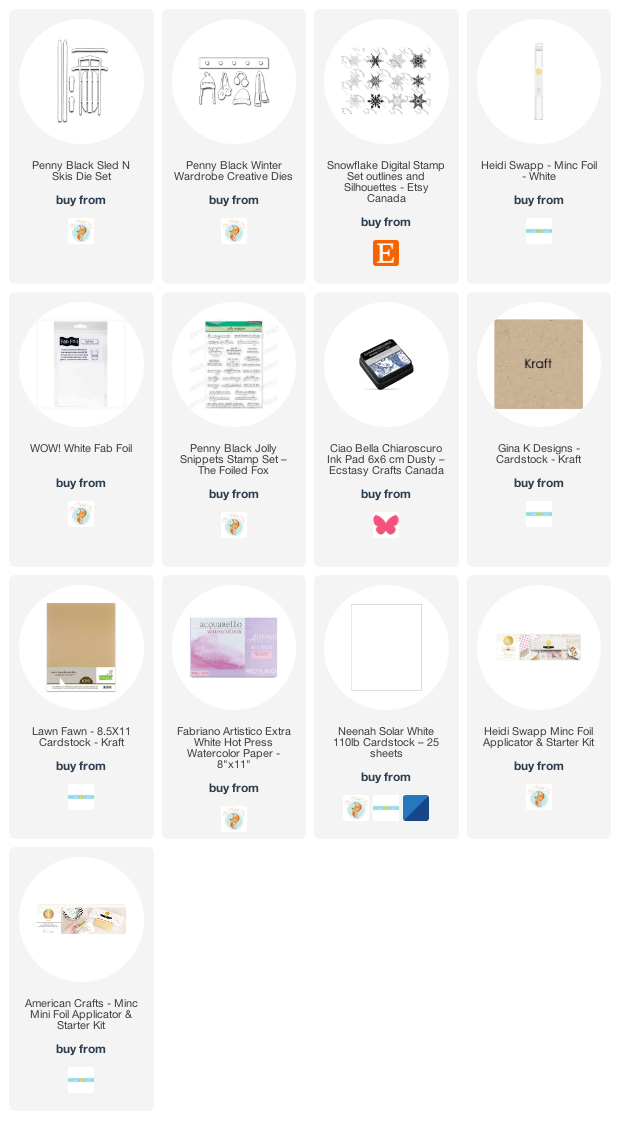 ---