Posted: November 22, 2022
| Author: Heather
|
Filed under: birds and banners, Brutus Monroe, Dies, Echidna Studios, Foiling, layered Xmas wreath die set, let's skate, Penny Black, silver sketch deco foil, snowflake digital stamp set, stocking stuffers
| Tags: Brutus Monroe, brutus monroe embossing powder, digital stamps, Echidna Studios, Foiling, Penny Black creative dies, Penny Black stamps
|
3 Comments
Don't let that blog post title trick you. I won't ever be the one saying, "Let's Skate"! I will happily say, "Let's make cute cards with skates on them." My less than stellar skating experience ended when my children became proficient and I realised I didn't have to get out on the ice and wobble around any more.
These lovely skate dies are from Penny Black and I was thrilled when I saw them. I have been using them in the Christmas card class I've been teaching but decided to make a few vintage looking pairs with various pieced layers. Quite unusual for me to piece layers but I do like how they turned out. On card above I filled them with die-cut foliage.
Both pairs of skates are popped up on snowflake backgrounds printed then foiled from my daughter's snowflake designs available in her Etsy store. I printed the file on kraft paper on my laser printer then foiled in white on the piece above and Brutus Monroe silver foil on the design below.
The vintage style cream colour I used for the boot is a gel print, black cardstock for the heel, silver for the blade and some burgandy for the trim. Fiddly but worth it in the end.
These skates look really cute cut from patterned or collaged paper too. Not cute enough to make me want to skate though!
(Compensated affiliate links from Foiled Fox, Scrap n Stamp & Ecstasy Crafts)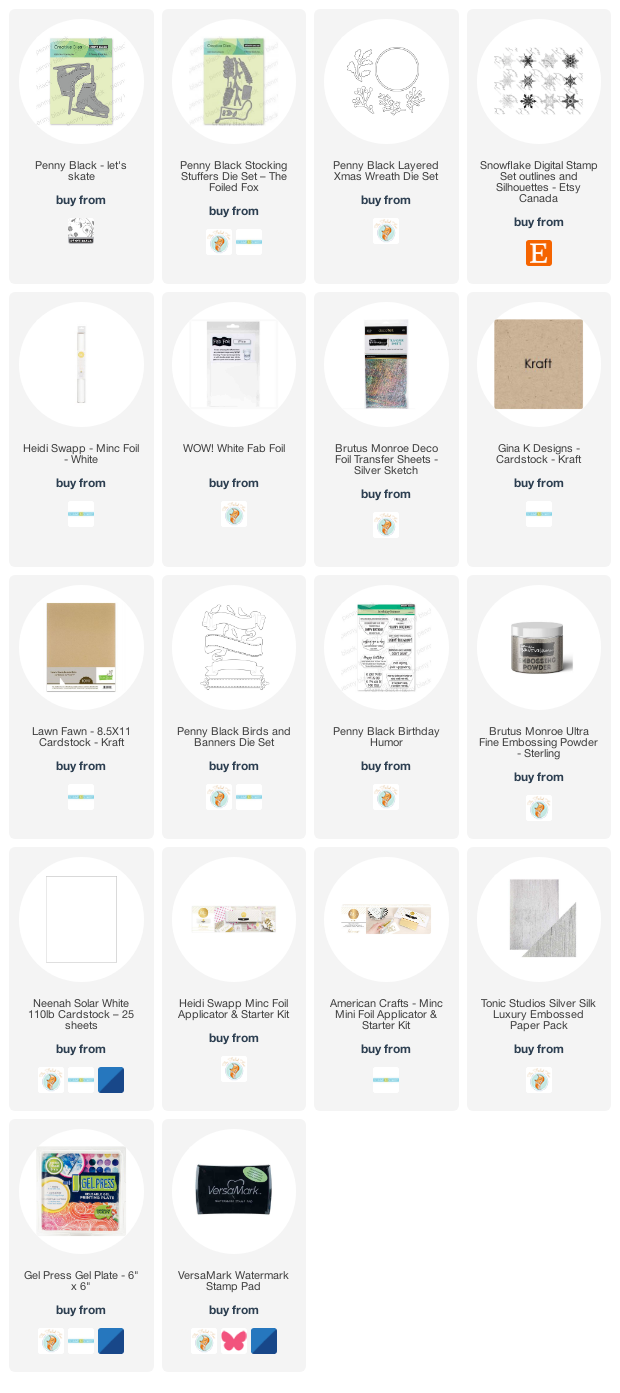 ---