Posted: April 28, 2023
Filed under: Art Journal, daisy delight, Darkroom Door, eyes, Handmade book, sketched alphabet
| Tags: Art Journal, Darkroom Door stamps, Fabriano Watercolour Paper, Ranger Distress inks
4 Comments
Do you recognise this set? It is the Darkroom Door 'Eyes' set I featured on a journal page a couple of weeks back. For this journal page I used a smaller pair of eyes and also one eye from the closed eye stamp so I could create a 'wink'!
The background is stamped loosely with four bright distress inks and the DD 'daisy delight'. When I say stamped loosely I was not looking for complete images so I inked sections of the stamp with a couple of inks then stamped on the journal page. I did the same again with a different pair of inks until I had filled both pages. Because distress inks react so well with water and my pages are cold pressed watercolour paper it was easy to blend the petals with a wet paintbrush. Where the inks overlapped I got some nice blends; there were a few muddy blends but overall look is of a garden bed of daisies which is what I wanted.
No surprise that I did not have the whole design planned out from the beginning so I had to work out the best way to add the eyes without disturbing the very dilutable flowers I had already watercoloured. I ended up stamping them on tissue paper and gluing them down with a gluestick so as to not add more liquid to the background. I also stamped the large letters for the quote on tissue paper using the DD 'sketched alphabet' stamp set. Having the eyes and the words stamped on tissue made it easy to play with the arrangement until I was happy with it. The smaller words making up the quote I wrote by hand with a black marker.
The quote is from 'The Secret Garden' by Frances Hodgson Burnett, a book I enjoyed reading as a child and a parent.
Just a quick question for you, did you try reading the quote straight across the two pages or did you see it went down the left then up to the right? Just wondering because I didn't even think of both options when I was laying it out.
(Compensated affiliate links from Foiled Fox & Scrap n Stamp)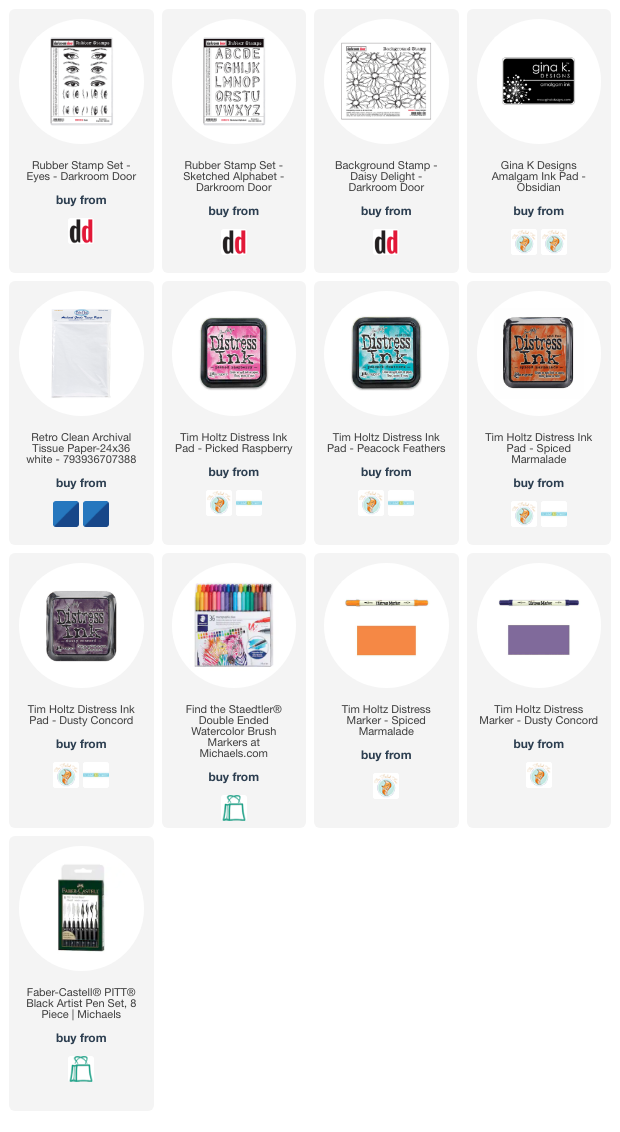 ---