Enjoy
Posted: October 9, 2020
Filed under: Darkroom Door, fine leaves, sketched alphabet
| Tags: Darkroom Door stamps, Ranger Distress inks, Ranger Distress stains
3 Comments
I paired the new DD 'sketched alphabet' with leaves again, this time from the set 'fine leaves' which have a hand drawn sketch style of their own.
I had left over ink on my glass mat the other day after creating a dramatic sky in greys and blues. Rather than waste the ink I swiped a piece of watercolour paper through it picking up as much as possible and spritzing with water to move the ink around. The watercolour panel already had masking fluid splattered over it hence the white dots over the finished design.
I stamped the letters first in hickory smoke archival ink then covered a couple with masks I made for a previous card before stamping leaves from the fine leaves set in iced spruce and stormy sky. I filled most of the panel with leaves and painted them with both ink colours. I added some ink splatter and then coloured the letters with a blue watercolour marker to help them stand out a bit more. I stamped one of the sentiments from the DD 'baby sentiment set' to complete the card. I think this one could have several uses, maybe retirement, new house, new job or the like.
Supplies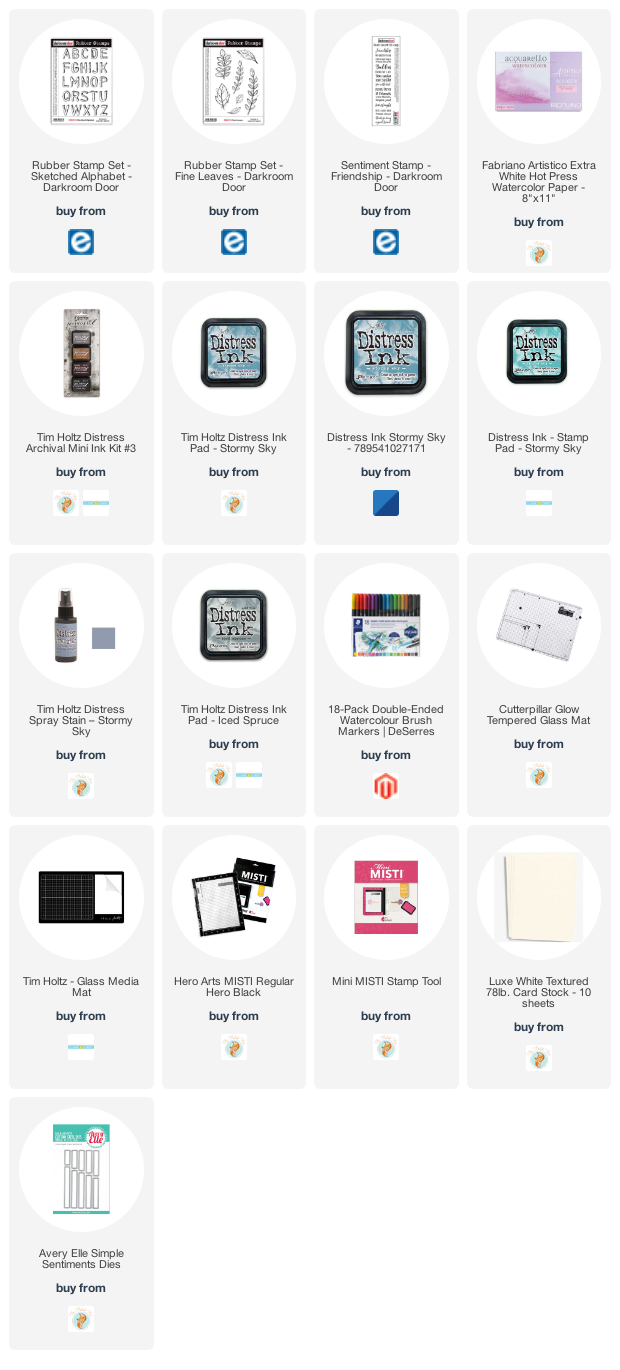 ---