Posted: May 23, 2023
Filed under: Classes, Darkroom Door, fairy toadstool, gel press, Lavinia, mini meadow mushroom, online class, pods stencil, woodland fern
| Tags: Darkroom Door stamps, gel press, gel printing, Lavinia, online class
6 Comments
I often combine my gel prints with stamping and on this card there is a bit of brand matchy-matchy which really works for a whimsical look. The print is a ghost print made while filming my new class Gel Print Journey. There is a surprising amount of paint and pattern on this ghost print; sometimes they are a lot more ghostly!
The gel print was made with the Lavinia stencil 'pods'. Last week when stamping with a friend I was able to pair the background with some Lavinia stamps. I don't own any…yet but I did enjoy the fun of arranging little scenes with their pretty silhouettes.
If you are not familiar with the world of ghost prints or stencil prints or even gel printing, check out my new online course. The TEAMBLOG10 discount is available until the end of May so now is a great time to join me.
(Compensated affiliate links from Foiled Fox, Ecstasy Crafts* & Scrap n Stamp)
*if you visit the Lavinia products at Ecstasy Crafts make sure you use the heathertecs10 discount code at check out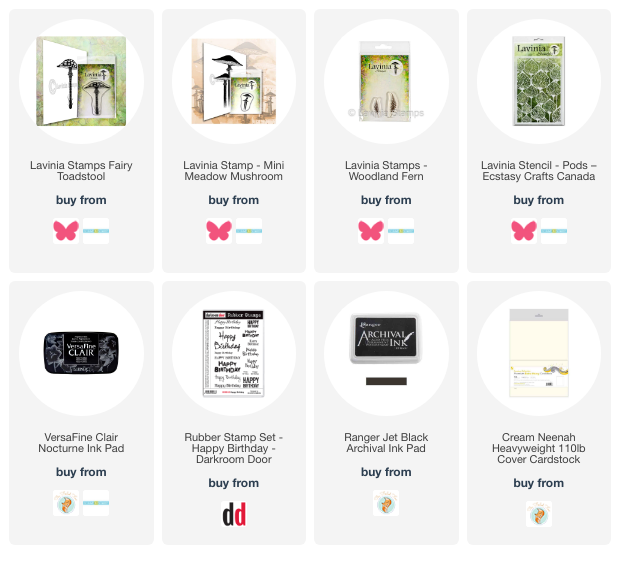 ---
Posted: April 14, 2022
Filed under: Dies, Flutters, gel press, Lavinia, Penny Black, pods stencil, soaring
| Tags: gel press, gel printing, Lavinia, Mixed Media, Penny Black creative dies, Penny Black stamps
4 Comments
The background of today's card is another gel print featuring a gorgeous Lavinia stencil called 'pods'. You can't see in the photos but in real life there is some shimmer on the print as I used silver paint along with blue, green and white.
Over the print I added a green and a white wreath die cut from Penny Black. It is part of the new 'soaring' set which also includes four butterflies. The background called for dragonflies rather than butterflies so I die cut three from the 'flutters' set, an oldy but a goodie.
As I spent a chunk of time yesterday listening to Ann Voskamp's book 'One Thousand Gifts', the joy sentiment seemed like a good match for the design.
I was watching a Julie Balzer book club discussion on youtube today as I worked and she mentioned how addictive gel printing is and how if you haven't tried it you must (48 minute mark)! She called it the one tool that has changed her life! So I will again shamelessly plug my upcoming gel printing workshops and hope you will join me in this addiction!
Supplies
(Compensated affiliate links used when possible)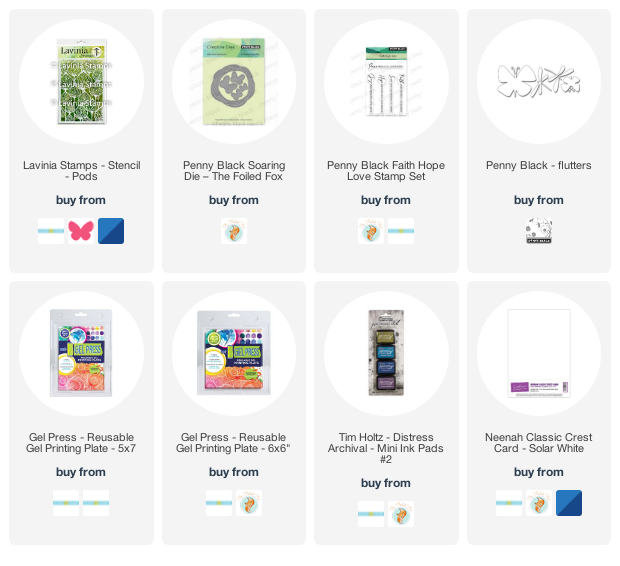 ---