Pods & Wings
Posted: April 14, 2022
Filed under: Dies, Flutters, gel press, Lavinia, Penny Black, pods stencil, soaring
| Tags: gel press, gel printing, Lavinia, Mixed Media, Penny Black creative dies, Penny Black stamps
4 Comments
The background of today's card is another gel print featuring a gorgeous Lavinia stencil called 'pods'. You can't see in the photos but in real life there is some shimmer on the print as I used silver paint along with blue, green and white.
Over the print I added a green and a white wreath die cut from Penny Black. It is part of the new 'soaring' set which also includes four butterflies. The background called for dragonflies rather than butterflies so I die cut three from the 'flutters' set, an oldy but a goodie.
As I spent a chunk of time yesterday listening to Ann Voskamp's book 'One Thousand Gifts', the joy sentiment seemed like a good match for the design.
I was watching a Julie Balzer book club discussion on youtube today as I worked and she mentioned how addictive gel printing is and how if you haven't tried it you must (48 minute mark)! She called it the one tool that has changed her life! So I will again shamelessly plug my upcoming gel printing workshops and hope you will join me in this addiction!
Supplies
(Compensated affiliate links used when possible)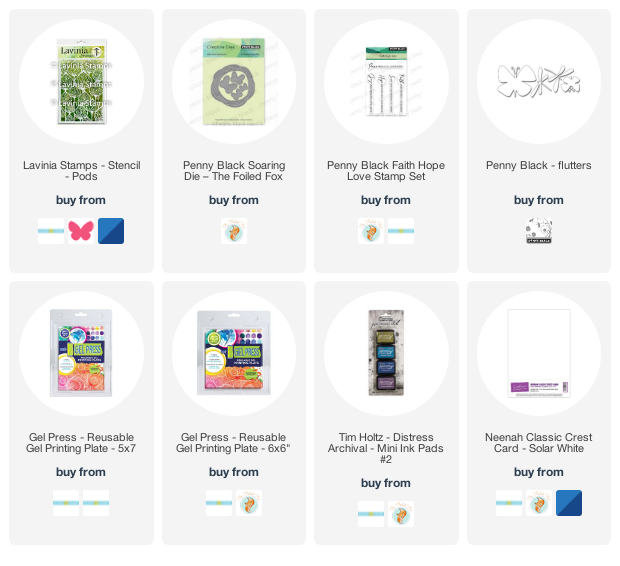 ---