Honeycomb & Checkered
Posted: August 10, 2021
Filed under: checkered, Darkroom Door, Feathers, gel press, honeycomb, Nature Walk, Stencils
| Tags: Darkroom Door stamps, Darkroom Door stencils, gel press, gel printing, Tsukineko Versafine inks
3 Comments
New stencils from Darkroom Door means new gel prints in my stack! I used greens, teal, beige and gold paints to print with the new honeycomb and checkerboard stencils. For the second card I used a mix of blue, beige, gold and coral paint for a rich print.
I used the stencil printing method demonstrated in this video and worked on printer paper with a 6″x6″ gel press.
After completing a fresh stack of gel prints I chose these two because of the beautiful mix of colours and textures. I pulled out Darkroom Door feather and wildflower stamps and stamped them over the top of the prints. I decided to emboss using co-ordinating versafine inks to make the images stand up a little over the print.
I chose sentiments from the DD sentiment strip stamp and embossed them to pop up over the stamped and printed panels.
Ever since I started gel printing with stencils I can't get enough of the intricate detailed ones. These two new ones from Darkroom Door are very cool and create such great backgrounds!
(Compensated affiliate links used when possible)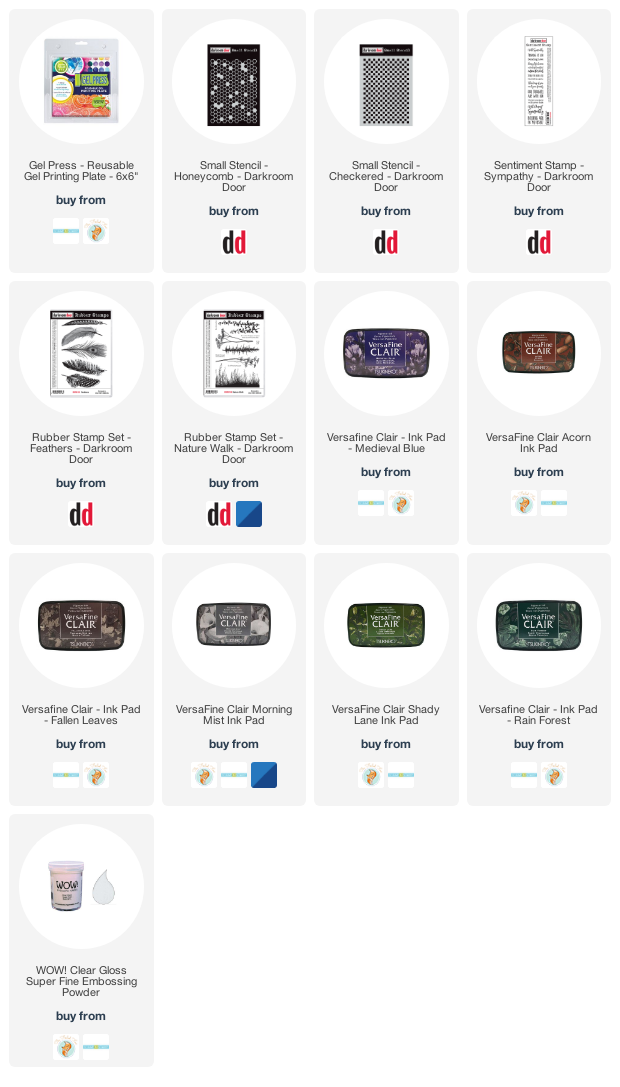 ---