Posted: February 15, 2021
Filed under: Foiled Fox store, fresh cut, love you Mom, Papertrey Inks, Penny Black
| Tags: Fabriano Watercolour Paper, Papertrey ink, Penny Black creative dies, Penny Black stamps
2 Comments
I've teamed up with the Foiled Fox again to share a post on their blog. If you pop over there you can read all the process details for this floral card featuring a stamp and a die from Penny Black.
This stamp is called Fresh Cut and it is a rubber cling stamp of five long stem roses. I did some masking and partial stamping to fill the corner of my panel with eleven orange roses. I guess I should have added one more to have a dozen!
You might recognise the background style on this card; it is inspired by some of Jill Foster's amazing cards for Penny Black. Because all those roses make the panel a little busy I separated the stacked die-cut words from the roses with a piece of vellum, just to make it easier to read. Don't forget to visit the Foiled Fox blog today for all the details and while you are there browse awhile for more inspiration.
(Compensated affiliate links used when possible)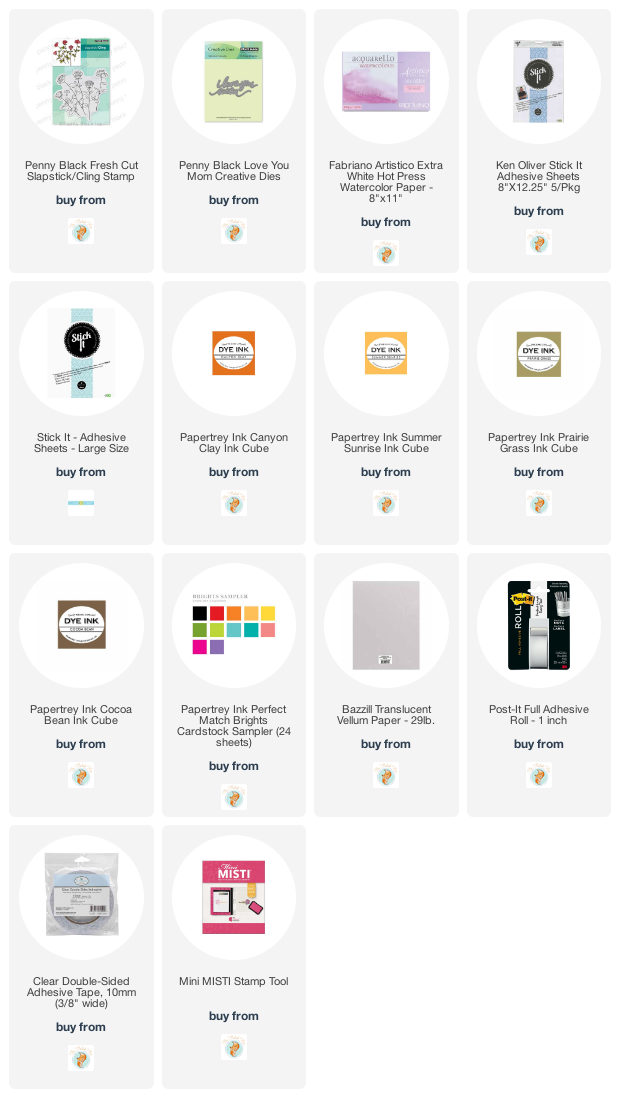 ---
Posted: March 19, 2019
Filed under:
Foiled Fox store
1 Comment
I'm excited to announce the two winners of our Floral Faves Giveaway:
Congratulations Robyn and Connie! Please check your email for a message from the Foiled Fox. (If you don't see it check your spam folder)
Thank you to everyone who participated. I loved reading about your favourite flowers; some of them were new to me so I had to look them up! I made a chart to show you what the top faves were; I couldn't give everyone's choice a piece of the pie as the labels became impossible to read! I enjoyed reading why they were faves too, many of you associated a flower with a memory, a person, a colour or a fragrance.
Even though the give away is wrapped up I will still be posting plenty of flower cards, and I imagine you will be making them too. Happy stamping and a big Thank You to the Foiled Fox for partnering with me in this giveaway.
---
Posted: October 9, 2018
Filed under:
Foiled Fox store
3 Comments
The Foiled Fox and I are excited to announce three winners who participated in our gratitude week by telling us what they were thankful for. Each winner receives a $25 gift voucher for the Foiled Fox online store. Thank you to everyone who participated; it is great to be part of this kind, generous and thankful crafting community.
---