Posted: June 7, 2022
Filed under: Bullet Journal, Dingbat notebooks, distinctive, Penny Black
| Tags: Bullet Journal, Dingbats notebook, Penny Black stamps, Ranger Distress inks, Staedtler watercolour brush pens
6 Comments
Only a few days late getting my bullet journal pages set up this month. My theme could only be lupins I decided, as my back garden is full of them.
Lupins self seed and mine have been doing so with enthusiasm for the last few years but this year is the best display yet. I had to dig some out the other day because they were blocking the lavender from any chance of sunshine.
I used the Penny Black stamp 'distinctive' and distress colours that weren't quite the same but not too far off what I have in my garden. Once again I masked with post-it notes before stamping which gives a crisp clean edge. I am still enjoying my Dingbats notebook but I did see some notebooks with embossed cityscape covers the other day which called my name, especially the Melbourne one.
I used a distress marker along with a staedtler brushmarker for all the words and linework.
After a hot unseasonable three days back in mid May we have had only mild temperatures. We also had an incredibly violent storm, actually a 'derecho' just over two weeks ago. Our house was without power for a week so that's why you didn't hear from me on the blog. We did not suffer any damage to our trees or house but our neighbours and neighbourhood did along with many parts of Ottawa, Ontario and Quebec. The garden got soaked and bent but it has bounced back as you see.
At this time of year my garden is full of pinks and purples but later in the summer there are more whites, reds and yellows. It was my first year with alliums so I am happy to see they came up. The pack I planted in autumn were mixed but I ended up with one white and all the rest purple.
By the way I have updated the Classes page for local in person classes and will be adding more in the coming weeks.
Supplies
(Compensated affiliate links used when possible)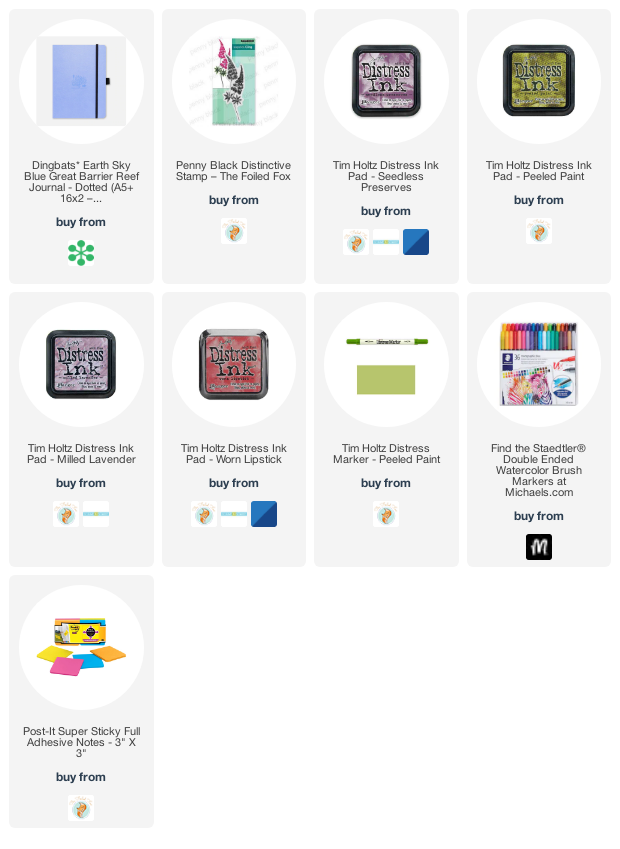 ---
Posted: May 18, 2022
Filed under: distinctive, fresh spring, Penny Black, sweet sprouts
| Tags: Penny Black stamps, Ranger Distress inks
13 Comments
I think I told you my one tulip bloomed already but I was still inspired to stamp more. My many lupins are yet to bloom so the idea of a floral mix card appealed to me. I have teamed up Penny Black's 'distinctive, 'fresh spring' & 'sweet sprouts' stamp on this card.
Once again I worked on hot press watercolour paper with distress inks. I usually spritz the stamp lightly with water before stamping then use a paintbrush to blend the inks or dilute them. The inks I used are listed below; I had seedless preserves as the main colour on the tulips and the highlight colour on the lupins. The technique for this card is featured in my online class Floral Faves which is still on sale for 30% off as part of my Moving Day Sale.
What's blooming in your garden or neighbourhood right now?
Supplies
(Compensated affiliate links used when possible)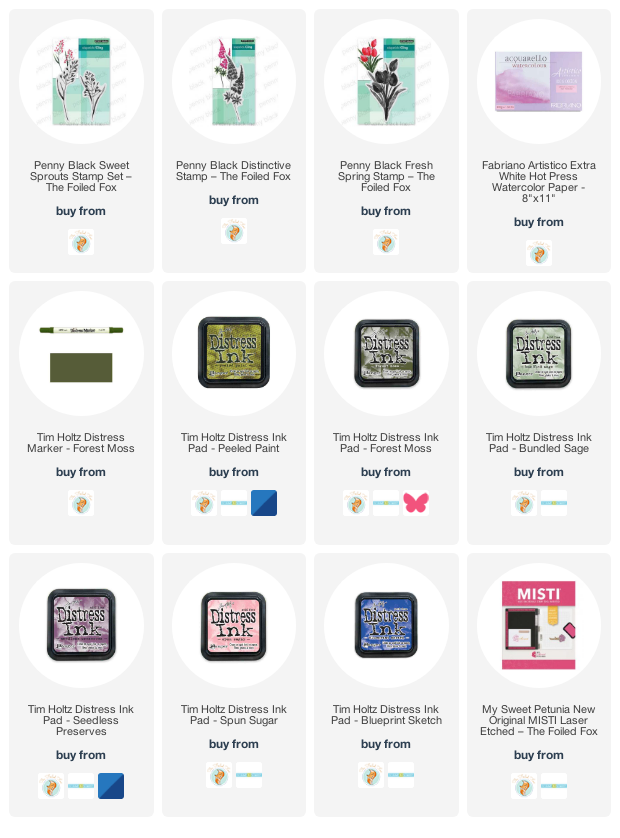 ---
Posted: March 18, 2022
Filed under: distinctive, how sweet, Penny Black
| Tags: Penny Black stamps, Ranger Distress inks
8 Comments
I consider lupins one of my garden successes. It may be a stretch for me to take credit because they were here when we moved in and they are not gone yet so I feel like my part in the success has been just not killing them all! They start blooming not too long after the bulbs and I have them in white, purple, pink, purple/white and dark purple. Last year I took care to chop off all the dead heads and I still had some blooming in August! Some of the plants became aphid hotels so please let me know if you have a fix for that which doesn't involve me picking them all off by hand!
The new lupin stamp from Penny Black is called 'distinctive' and it has two flower heads on one stem. I used shaded lilac, chipped sapphire and seedless preserves to ink the stamp so I could create lupins that are a close match to the ones that appear in my garden. The leaves and stems were inked with mowed lawn, forest moss and peeled paint distress inks. You can see in the close up that I have a mix of blended and unblended sections on the card. I used the misti, spritzed the stamp after inking and also did a bit of blending with a paintbrush after stamping. I think the mix of textures add to the appeal and adding some water helps the ink spread on the hot pressed watercolour paper.
The birthday sentiment is from the new PB set, 'how sweet'. There are three little sentiments in the set along with a floral stamp. Oh, and of course there is splatter, but you probably noticed that already!
Supplies
(Compensated affiliate links used when possible)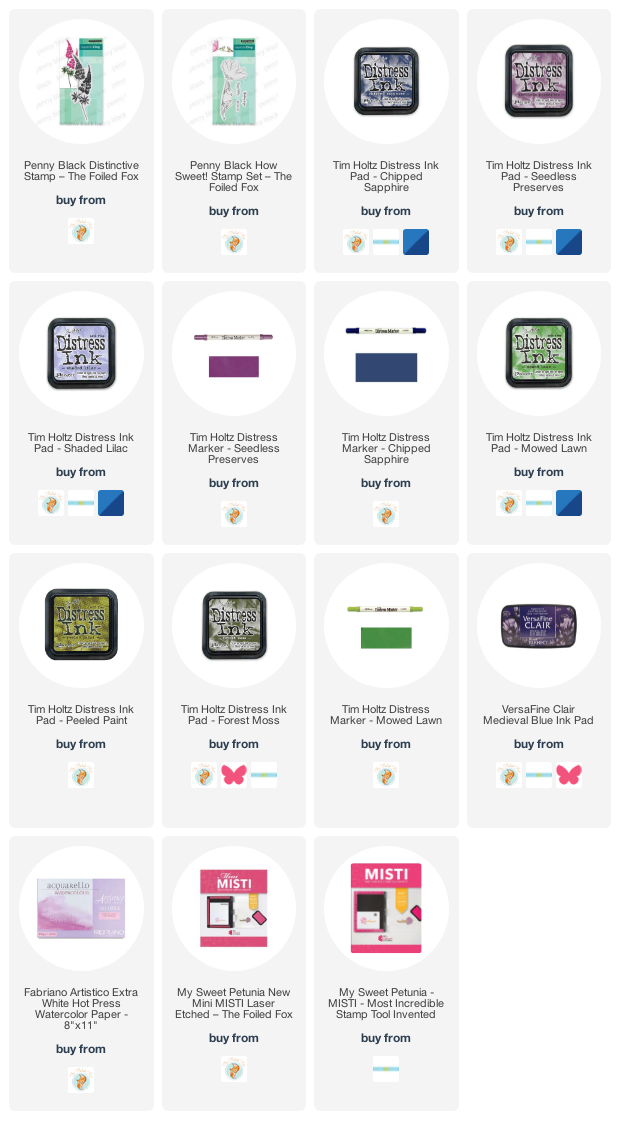 ---