Distinctive
Posted: March 18, 2022
Filed under: distinctive, how sweet, Penny Black
| Tags: Penny Black stamps, Ranger Distress inks
8 Comments
I consider lupins one of my garden successes. It may be a stretch for me to take credit because they were here when we moved in and they are not gone yet so I feel like my part in the success has been just not killing them all! They start blooming not too long after the bulbs and I have them in white, purple, pink, purple/white and dark purple. Last year I took care to chop off all the dead heads and I still had some blooming in August! Some of the plants became aphid hotels so please let me know if you have a fix for that which doesn't involve me picking them all off by hand!
The new lupin stamp from Penny Black is called 'distinctive' and it has two flower heads on one stem. I used shaded lilac, chipped sapphire and seedless preserves to ink the stamp so I could create lupins that are a close match to the ones that appear in my garden. The leaves and stems were inked with mowed lawn, forest moss and peeled paint distress inks. You can see in the close up that I have a mix of blended and unblended sections on the card. I used the misti, spritzed the stamp after inking and also did a bit of blending with a paintbrush after stamping. I think the mix of textures add to the appeal and adding some water helps the ink spread on the hot pressed watercolour paper.
The birthday sentiment is from the new PB set, 'how sweet'. There are three little sentiments in the set along with a floral stamp. Oh, and of course there is splatter, but you probably noticed that already!
Supplies
(Compensated affiliate links used when possible)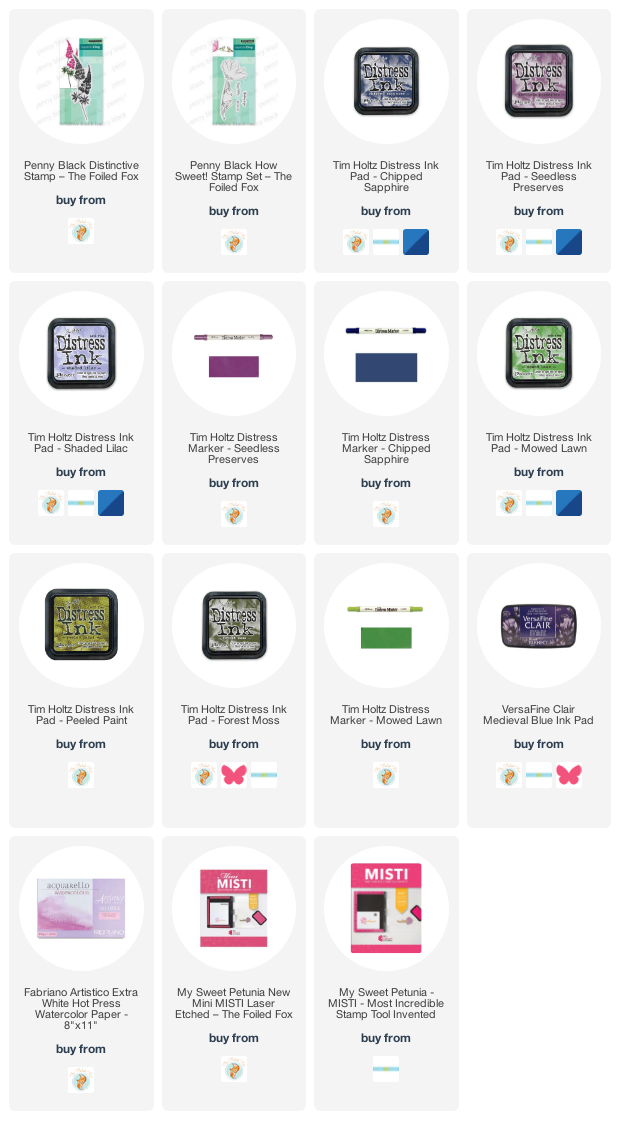 ---