Irises
Posted: March 21, 2022
Filed under: Brusho, how sweet, iris elegance, Penny Black
| Tags: Brusho, Fabriano Watercolour Paper, Penny Black stamps, Ranger Distress inks
8 Comments
The new 'iris elegance' stamp from Penny Black is a delight to work with. The design is large so there is plenty of space in the petals for pretty watercolour blends. I inked the stamp with distress inks then blended the stamped ink with water to fill the flowers using some co-ordinating colours of brusho for extra depth and variation. I have been flipping back and forth between hot and cold pressed watercolour paper lately; this one is hot pressed.
I have purple irises that come up in my garden each year but they don't have the yellow centres I've featured on these ones. Yellow tends to be a pigment that pushes other pigments away which worked well on the petals. I painted the purples and then while the paint was still wet added yellow paint which spread and pushed the purple without making too much brown.
I don't always add background but I did this time by painting water around the flowers then adding some Payne's grey paint and a little diluted purple. Once again I chose the sweet little birthday stamp from the new 'how sweet' stamp set. Speaking of backgrounds, thank you so much to everyone who left me a message saying nothing more was needed on the recent poppy card. I am so encouraged by you, my kind and generous readers!
The warm weather and rain of the last few days has melted quite a lot of snow and now I see some green tips emerging. I have also spied a cardinal and a blue jay on the feeder. Spring is definitely in the air.
Supplies
(Compensated affiliate links used when possible)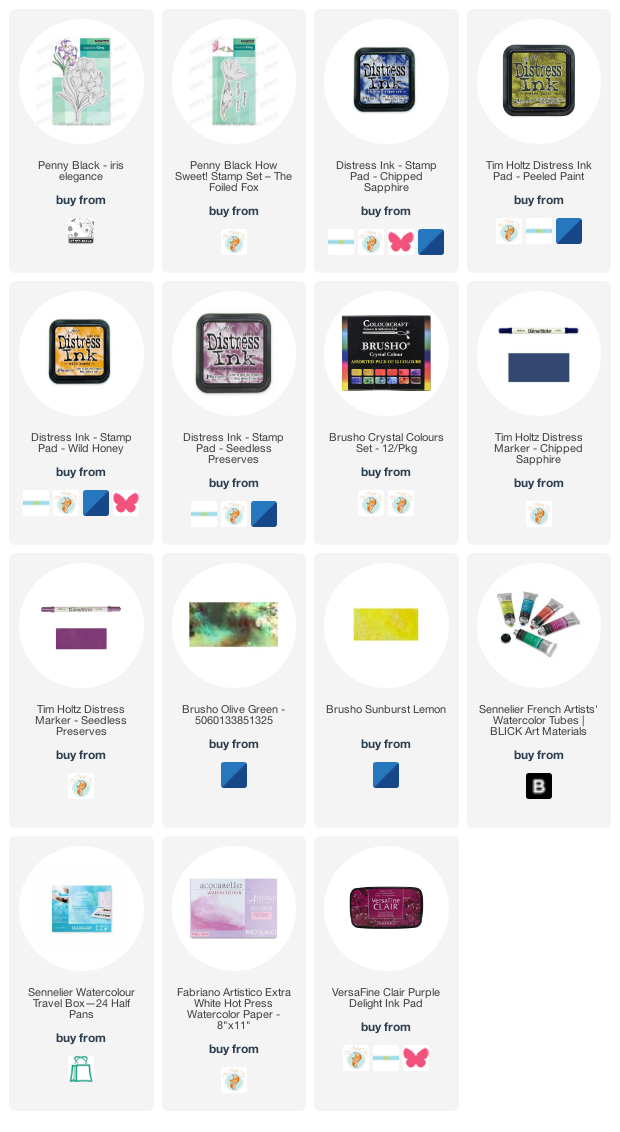 ---