Desert Sky
Posted: June 23, 2021
Filed under: desert dream, Stamped Landscapes
| Tags: distress markers, Fabriano Watercolour Paper, Penny Black stamps, Ranger Distress inks
7 Comments
After creating some gel printed landscapes I was inspired to return to another technique I enjoy: creating landscapes with scenic stamps. Sometimes I combine scenes to create a new landscape or stamp additional elements, other times I stamp a single complete landscape as shown in this 'desert dreams' stamp. It was released a few years back but this is the first time I've inked it. Before getting to the stamping I created the painted background which included a two tone blue sky and two toned desert floor. I smooshed distress inks on my glass mat, spritzed water over the ink and swiped the watercolour panel through to pick up colour.
Once the panel dried I did the stamping in a stamp positioner so I could build up the colour and picture bit by bit. I started by inking the cacti with crushed olive and peeled paint markers, the distant foliage with rusty hinge and the foreground foliage with peeled paint and forest moss. I spritzed the stamp but also used a paint brush and occasional spritz on the panel.
You can see my finished design doesn't contain fine details but the overall feeling is a hot day in the desert day among some bold contrasting scenery. I finished the card with a sentiment from the PB 'Faith.Hope.Love' set.
To see more scenic stamping take a look at these posts: Arbors, Pumpkins, Fields of gold and Beloved view.
(Compensated affiliate links used when possible)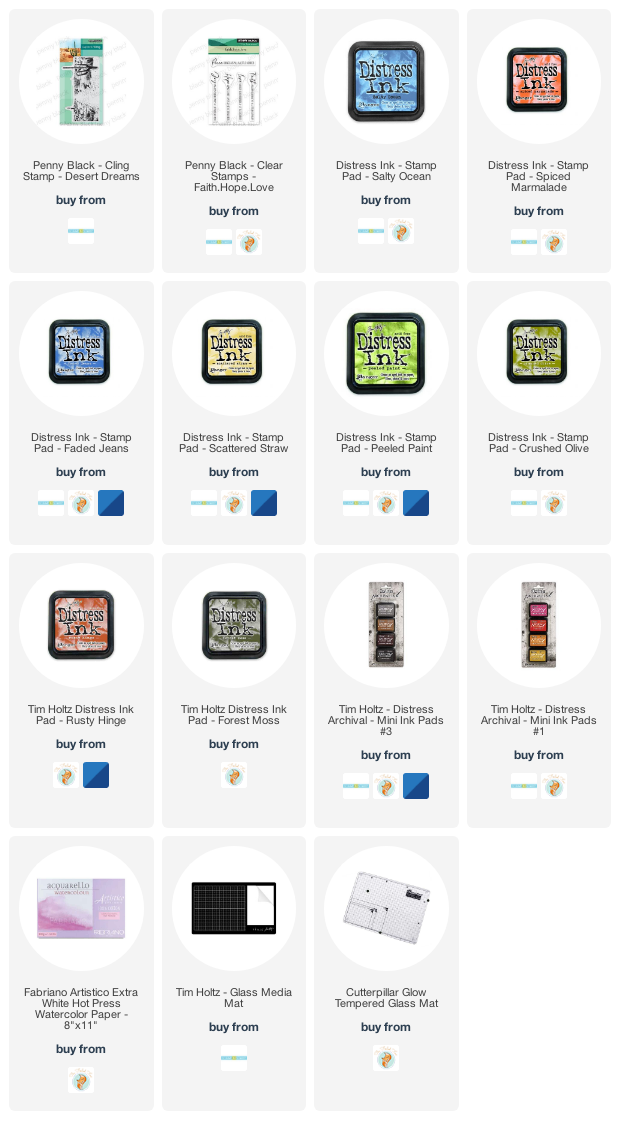 ---