Gel Print Leaves video
Posted: August 28, 2020
Filed under: Darkroom Door, gel press, gelli plate, Nature Walk
| Tags: Darkroom Door stamps, gel printing, Wendy Vecchi
18 Comments
Last week I posted a card featuring gel printed leaves from herbs I grew. I tried to explain my process but a few of you wished for a video so I picked some more leaves and had some fun printing them.
I used two different methods in the video, the leaf printed in yellow at the top of the page uses a two step method. The blue + green leaf above uses three steps and has one technique layered over the other technique.
I think the part of gel printing that gives me most inconsistent results is the way I apply ink. I'm getting better but I still get unwanted lines from the edge of the brayer. That wasn't so evident on these prints as I was working on little gel plates called 'petites' from Gel Press.
I did a bunch of prints for this video on the square and the circle 'petite' plates as shown on the top cards. For the 'slimline' card I used three of the square prints but die-cut them smaller so I could fit them side by side on a 8¾" x 3¾" card.
I hope you give this a try, it's quite satisfying and addicting once you get going!
….And did I mention I now have an online class called COLOUR CLUES?…
Supplies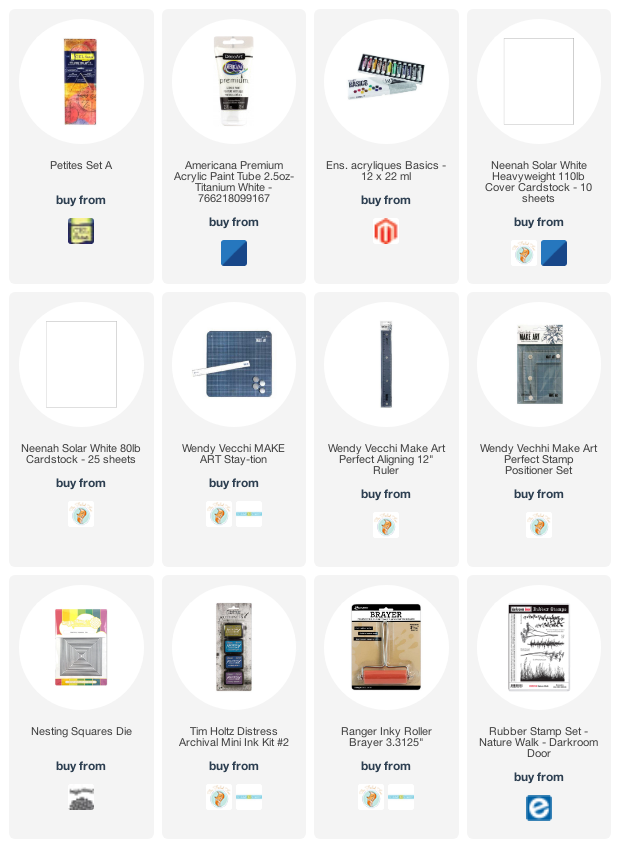 ---