New Black Craft Plastic
Posted: June 19, 2020
Filed under: Coliro paints, Finetec paints, grafix, Penny Black, splendiferous
| Tags: brutus monroe embossing powder, Coliro paints, grafix craft plastic, Penny Black stamps
12 Comments
Introductions are necessary, I have a new crafting surface to share with you. Opaque black craft plastic has just been released by Grafix and I found it to be a perfect base for pearlescent paint. It was tricky to photograph but I think you can see the shimmer in the both the paint and the gold card base. Here is a video of my process.
The craft plastic also comes in white which I've used successfully with alcohol inks. I can't wait to try the new Ranger Alloy inks on the black.
Grafix gave me the opportunity to try the black craft plastic and I had fun with the alcohol inks and paint markers as well as the pearlescent paints shown here. I'll be sharing more projects in the future and I will be asking my favourite stores if they can carry this new product.
Supplies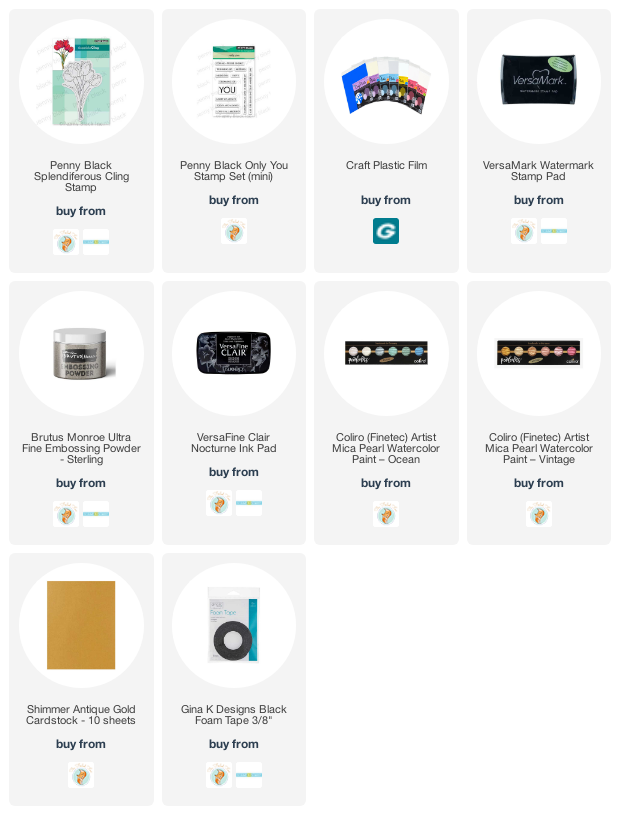 ---