Masked Wildflowers Video
Posted: May 29, 2020
Filed under: Darkroom Door, Tutorial, warm wishes, Wildflowers Vol 1
| Tags: Darkroom Door stamps, Fabriano Watercolour Paper, Ranger Distress inks, Tutorial
11 Comments
I have a simple design for you today and I turned on the camera while I was doing it. It's probably something you have tried before but might be new to a few readers. I used washi tape to mask off a frame on a one layer hot pressed watercolour card base then created a watercolour background with distress inks and salt.
The stamps are some of my favourite silhouette stamps from the Darkroom Door 'wildflowers vol 1' set with a sentiment from a recent set 'warm wishes'.
It was fun creating a one layer card again; some of you will remember when I was part of the 'One Layer Wednesday' challenge and 'One Layer Simplicity' challenge a few years back.
Let me know if you try this technique, I'd love to hear or see what you came up with.
Supplies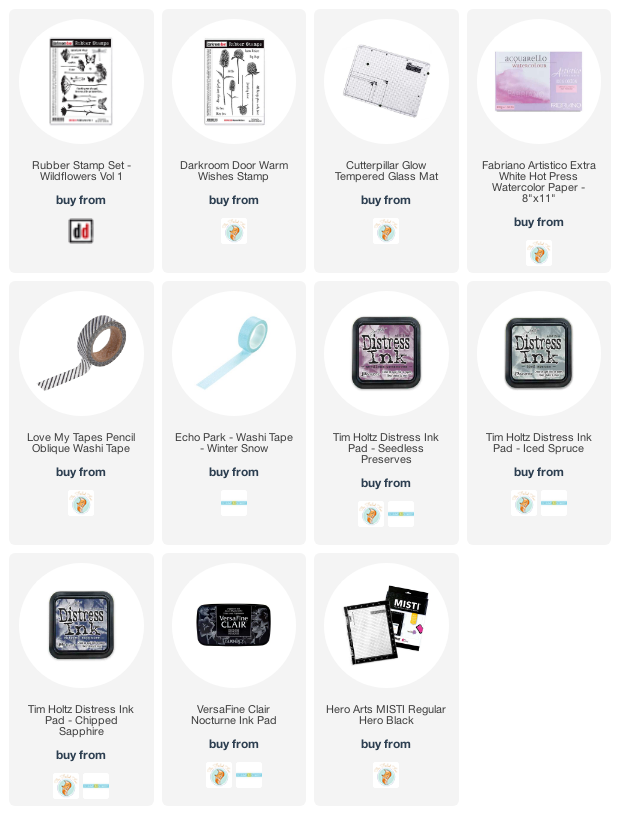 ---