Checkered Bookmarks
Posted: October 15, 2021
Filed under: bookworm, Butterflies, checkered, Darkroom Door, Stencils, tall flowers
| Tags: Darkroom Door stamps, Darkroom Door stencils
6 Comments
For a change and because I've seen a few beautiful stamped and painted bookmarks lately, I decided to make a few of my own. My preference is always a very flat bookmark. I have had fancier bookmarks over the years with layers and lace but I like the book to close nice and flat over the bookmark. These ones are one layer of hot press watercolour paper without even the raised surface of embossing.
I taped a piece of watercolour paper to my glass mat using washi tape and the grid on the mat to keep the tapes even as they divided the panel into three strips. I blended distress inks through the Darkroom Door small checkered stencil onto the panel, two colours for each strip then blended more ink to fill the spaces. I chose a different theme for each bookmark but used reading quotes from the Darkroom Door 'Bookworm' set for each one. (all the stamps and inks are listed below)
After painting over all the images with distress ink I used a black pen to darken the edges and a white gel pen to add highlights and dots.
I am always keen to hear book recommendations so feel free to leave them in the comments. Last time I asked several readers suggested authors who were new to me that I ended up reading and enjoying.
(Compensated affiliate links used when possible)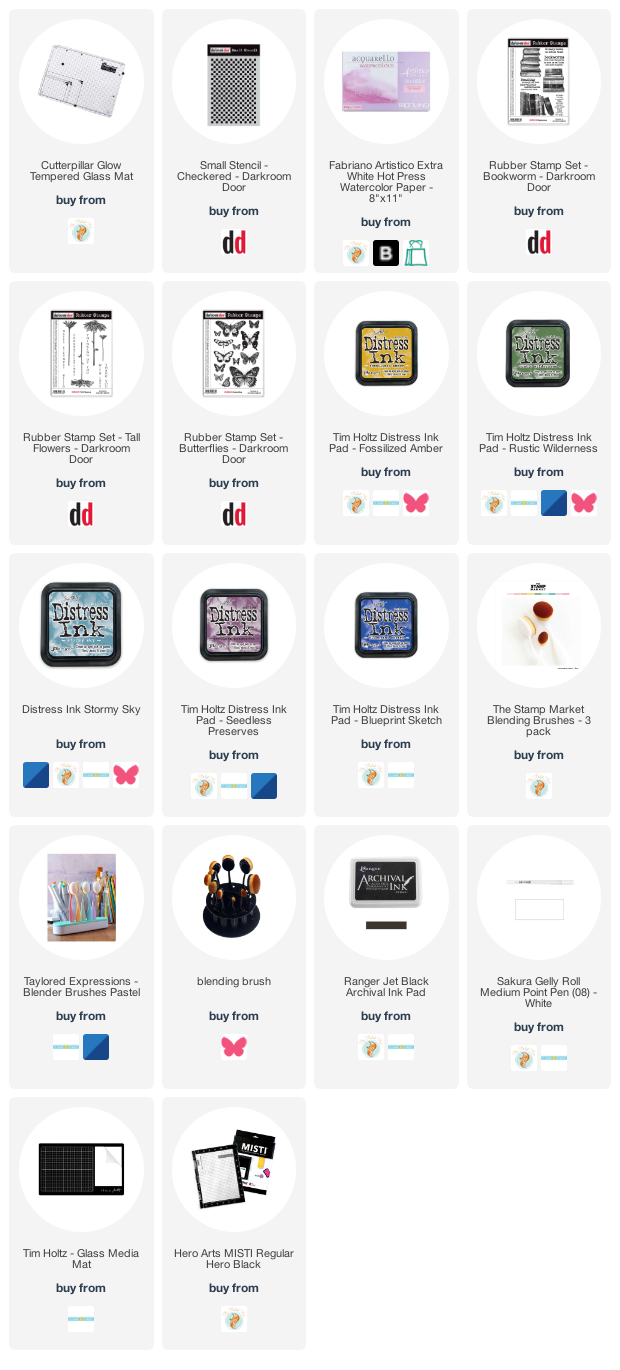 ---