Combining scenic stamps
Posted: August 16, 2021
Filed under: farmland, homeward, Penny Black, Stamped Landscapes
| Tags: distress markers, Fabriano Watercolour Paper, Penny Black stamps, Ranger Distress inks
7 Comments
I've been playing with scenic stamps again, this time combining sections of two stamps to create a new scene. The Penny Black 'farmland' stamp forms the background scenery and the PB 'homeward' stamp makes up the foreground.
Out of habit (a successful one!) I used distress inks and markers to ink the stamps and add detail to the design. I kept the palette limited using two blues for the sky and several greens and browns for the rest of the scene. To see the process take a look at the video below.
I know some people find scenic stamps a bit daunting but the detail in the stamps themselves makes it possible to add a little or a lot of your own artistry. I hope you find the techniques shown in the video helpful.
You can see cards featuring the farmland stamp on its own here and to see the homeward stamp here.
I mentioned in the video that although I think the fields look authentic I have no idea what the crops might be. If you know of crops that would appear to be rust or olive coloured mention it below!
(Compensated affiliate links used when possible)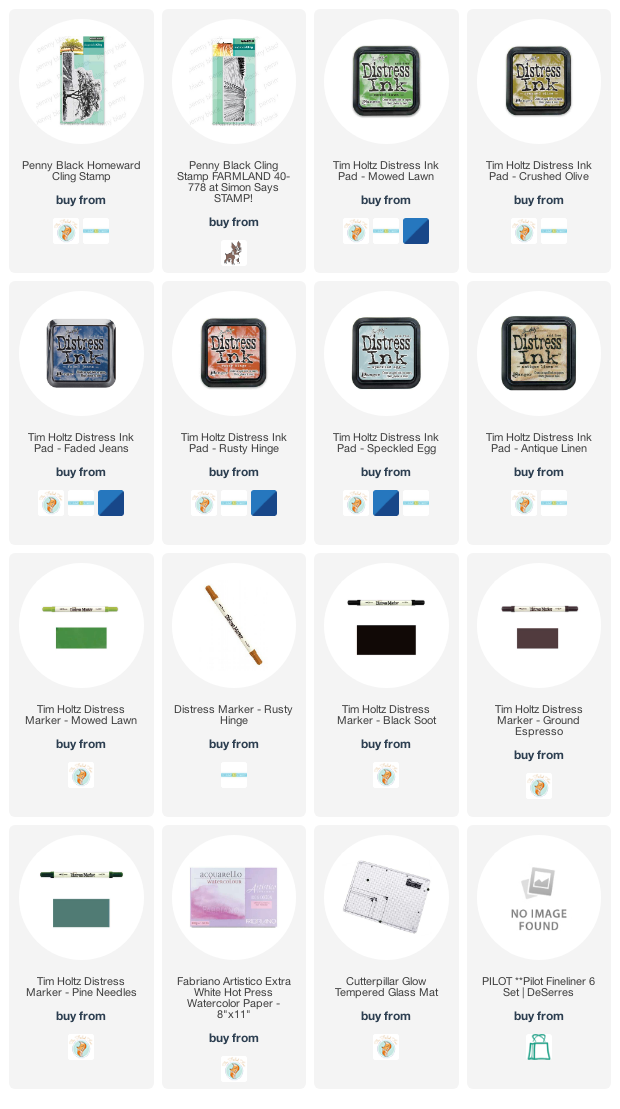 ---