Mountain Sunset
Posted: August 18, 2021
Filed under: Penny Black, picturesque, Stamped Landscapes
| Tags: Catherine Pooler inks, Penny Black stamps, Ranger Distress inks
7 Comments
I've been enjoying this new mountain stamp from Penny Black, it's aptly named 'picturesque'. Although it works beautifully behind other stamps I wanted to show it alone first because when paired it with a sunset sky it really didn't need more.
The wonder of mountains and sunsets reminds me of the mighty God who made and sustains this earth so I chose a sentiment that gives me the same encouragement.
To create this card I swiped a piece of watercolour paper through faded jeans, kitsch flamingo and scattered straw distress inks. While it dried I sprinkled salt on it to add some texture and pattern.
This is a larger card than my usual but the mountain stamp is also large so it spanned the 6¼" width. I stamped in Catherine Pooler juniper ink and decided not to blend over the stamping. The pinks of the watercolour looked like the sunset reflecting on snow so I kept the mountain crisp and added the sentiment from PB 'inspirational sentiments' in the same ink.
Tomorrow's post will include this stamp paired with other scenic stamps for a moonlit farm view.
(Compensated affiliate links used when possible)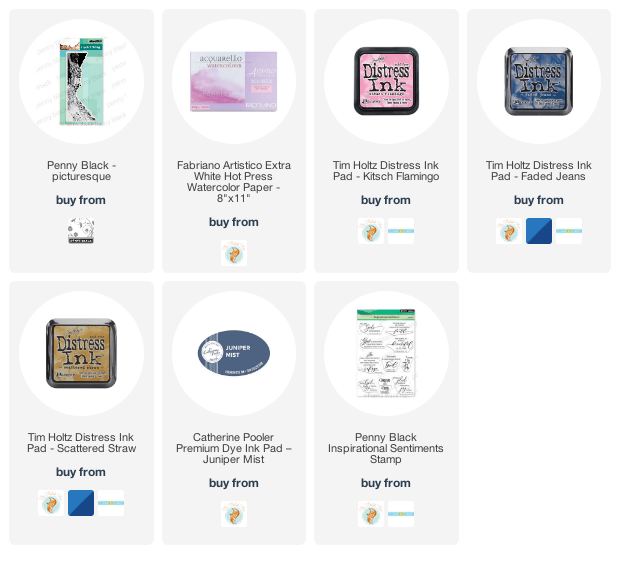 ---