Pencil colouring on kraft paper
Posted: May 1, 2020
Filed under: Alluring, Coloured pencil, Penny Black, Tutorial
| Tags: Faber-Castell Polychromos Colour Pencil, Penny Black creative dies, Penny Black stamps, Tutorial, video
11 Comments
I've been doing some coloured pencil work, nothing too fancy but definitely satisfying to see it come together. I filmed as I coloured so you can see how I approached each flower as well as the glass vases. I don't often complete a whole card with coloured pencils, I'm more likely to bring them in at the end to add details and shading but this time they are took the starring role. I like the look of pencil on kraft paper too, I find it a bit less intimidating than bright white paper.
It took me a long time to finish the colouring so I'm sure you won't be surprised to hear I didn't include every last second of footage. I sped it up and chopped it up so it wouldn't be too long but I made sure to include my process for each element. I even did one part more than once!?! but I'll tell you about that during the video. Towards the end of the video I referred to colouring wizard Kathy Racoosin, if you haven't checked out her blog and wonderfully instructive youtube channel, make sure you do.
As you can see I stamped a print on a matching envelope and on the inside of the card too. It is always best to do this while the stamp and inks are still on the table, buy you already knew that didn't you?
When I showed this one to my daughter she absolutely made my day by saying it reminded her of story books she would read and reread as a child because she enjoyed the illustrations so much!
Supplies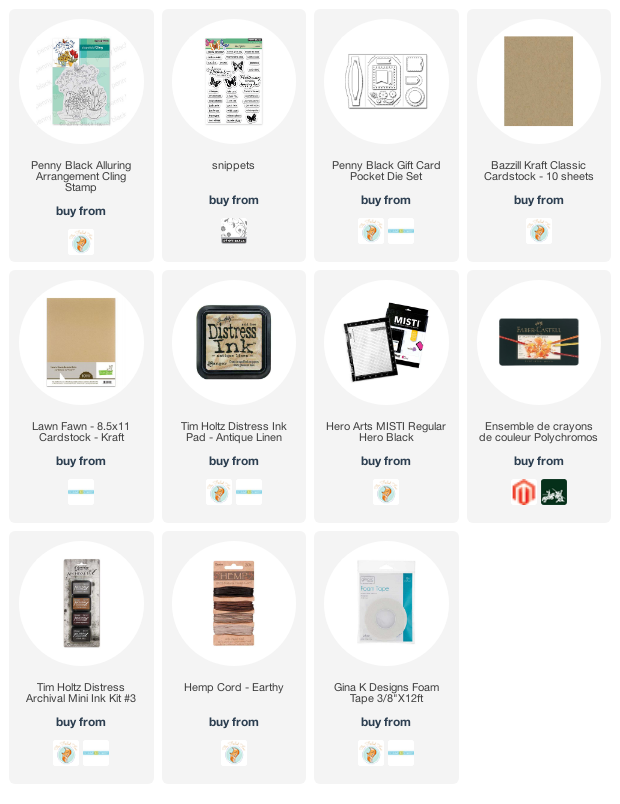 ---