Posted: September 11, 2020
Filed under: Penny Black, Pumpkin Patch, Stamped Landscapes, the good life
| Tags: Penny Black stamps, Ranger Distress inks
7 Comments
Even though I am in denial about summer ending my card making would disagree. I have seen leaves changing colour and there is a nip in the air. I'm not against autumn; I know everyone loves it, I just don't like to see summer go! This little autumn scene combines the Penny Black stamps, 'the good life' and 'pumpkin patch'.
I worked in the stamp positioner for this one and there was masking involved too. I lightly stamped just the barn first, cut a mask for the roof then stamped an extra tree behind the barn. I also painted the back field in peeled paint and wild honey before returning to the trees and barn. I used the ink, stamp & blend process to build up the scene. I made sure I didn't stamp the fence or track leading to the barn as I was planning to stamp something in the foreground. It turned out to be pumpkins which also needed to be masked before I added the fence and track.
If you know your distress inks you could probably make some pretty accurate guesses as to the line up used on this panel. I added a bit of pencil colouring to the pumpkins and some little leaves along side them.
Supplies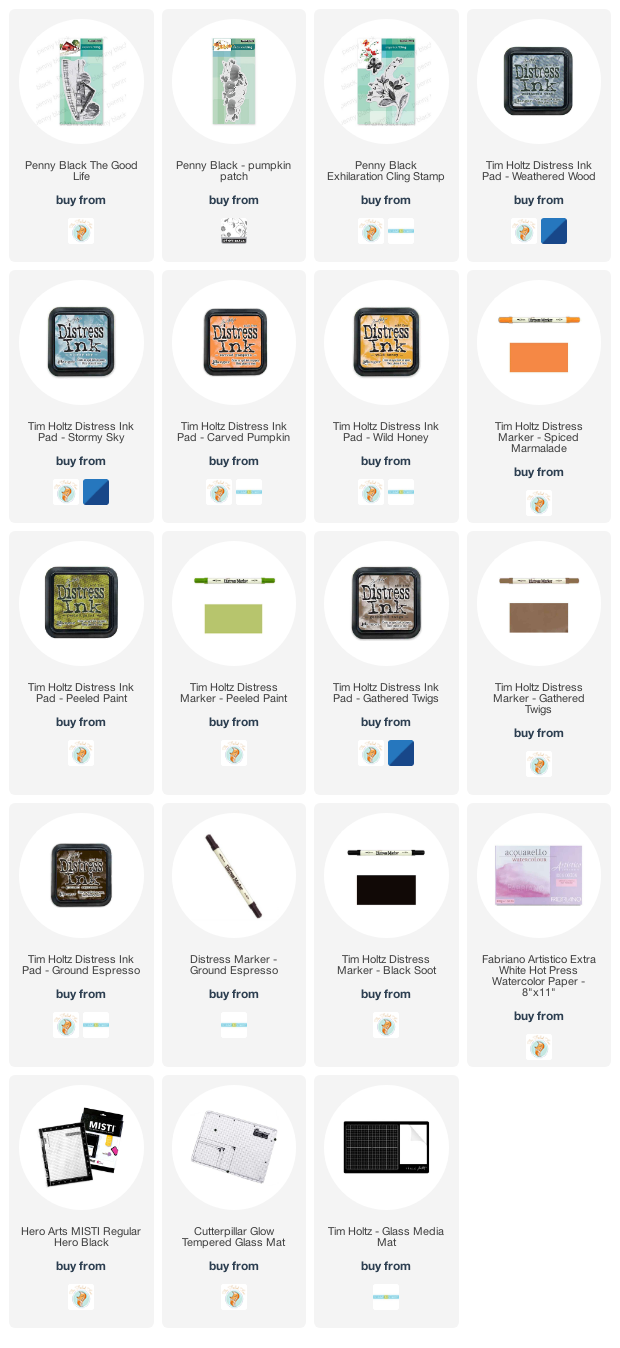 ---
Posted: July 2, 2020
Filed under: birches, Penny Black, Stamped Landscapes, the good life
| Tags: Dr Ph Martin Hydrus watercolor paints, grafix, Penny Black stamps, Ranger Distress inks
11 Comments
I am happy to have a stamped and painted scene to share today. I often create scenic cards and panels in winter but I used liquid frisket on this panel to create a summer vista seen through a frame of birches. I teamed up with Grafix , used their liquid frisket kit and filmed the process.
With a technique like this it would be easy to make a card for any season. The birches could frame a snow scene, autumn foliage or even some mountains in the distance.
Painting the sky was fun, you can see in the video I painted the whole sky area in blue then added all the clouds by dabbing colour away with a kleenex tissue.
You can see in the video I stamped the house and trees with archival ink first then built up colour, depth and shadow with distress inks for the watercolour look. Because the Dr Ph Martin inks used on the sky are permanent once dry I was able to stamp and blend over the house and trees without affecting the sky at all and of course over the masked trees too.
Supplies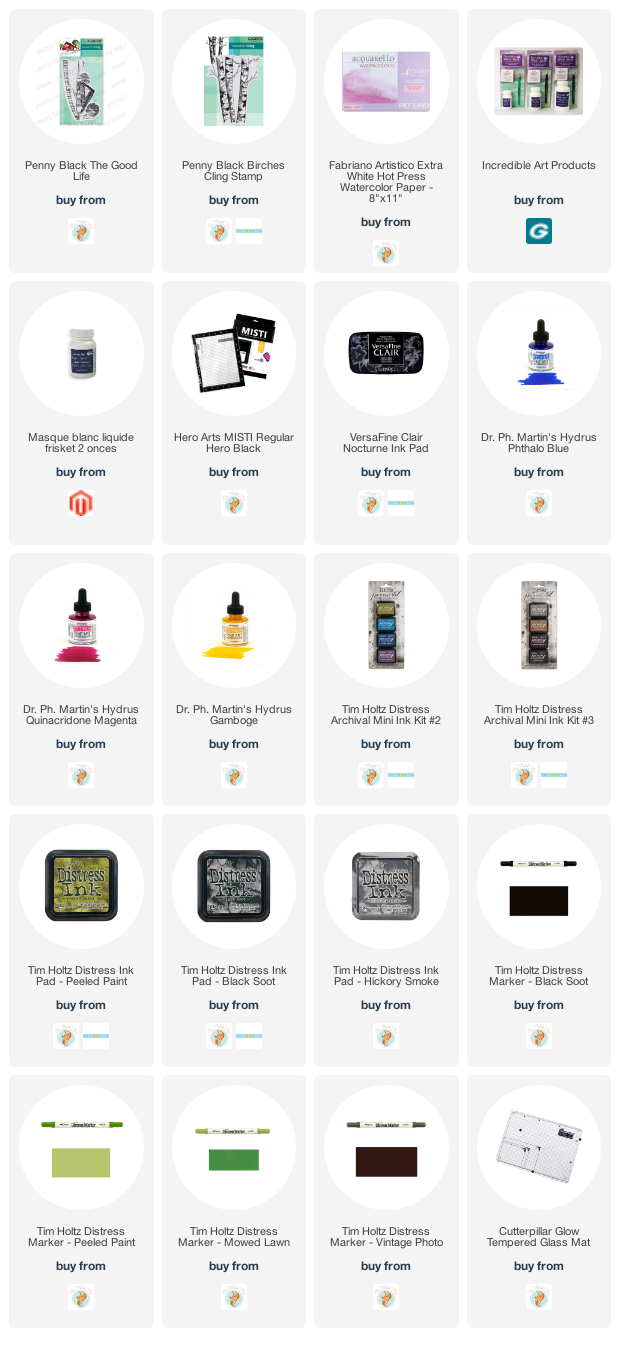 ---