Green Truck in the City
Posted: May 6, 2022
Filed under: ...is coming, Dies, gel press, Metropolitan, Penny Black
| Tags: gel press, gel printing, Penny Black creative dies
3 Comments
This little green truck card was made on request, and probably not a focal point I would have come up with myself. The end result however made me very happy and all but the kraft buildings and road sign were cut from gel prints.
I could have cut all the components from coloured cardstock but I chose instead to use gel prints and mixed the green and blue paints on the gel plate in order to match the green of the truck requested. I love the added texture a gel print gives. The sky is very textured because it was printed on my damaged gel plate. I use it mainly as a palette where I mix colours or roll off excess paint. I pull prints off it now and again during a session and the patchy blue and white print made a perfect sky. I don't have a truck die but I did some mods to a van die-cut and 'ta-da' I had a little green truck on its way to graduation!
Would this be a good time to mention there are a couple of spaces left in next Friday's gel printing workshop?
Supplies
(Compensated affiliate links used when possible)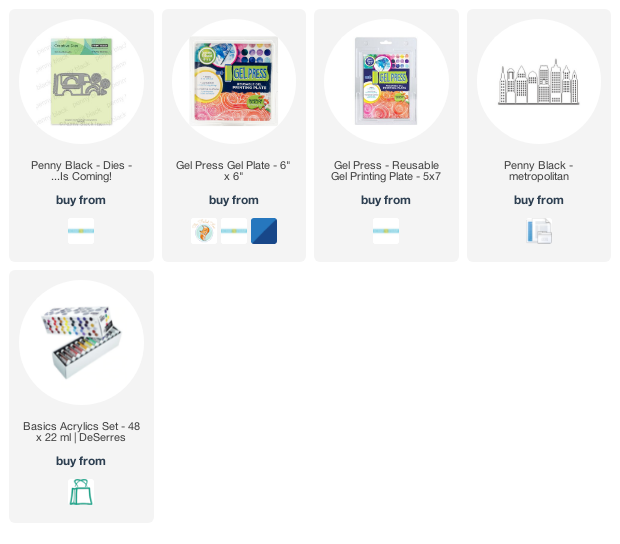 ---