2022 BuJo – January theme
Posted: January 5, 2022
Filed under: Bullet Journal, Darkroom Door, Dingbat notebooks, majestic mountains, pine cones
| Tags: Darkroom Door stamps, Dingbats notebook, Ranger Distress inks
6 Comments
My plan for the new year was to take a different artistic route with my bullet journal themes but here I am with the same mask, stamp, blend approach. I still have fifty pages left in my current journal so I will continue in a similar style for now and make some changes when I switch to a new one.
I masked the edges of the page with painter's tape for delicate surfaces but it was still a bit sticky for the smooth bullet journal page. I did press it on my clothes first but I think post it tape is a much better choice.
As well as a masked frame around the page I tore tape to mask snow hills across the page. I used the pinecones and needles from Darkroom Door's 'pine cones' set and trees from the DD 'majestic mountains' set.
The inks are all distress inks (listed below) and you can see a bit of bleed through the paper. The juicier the ink the more likely it is to show through. None of the ink went right through the page so it doesn't bother me or stop me from using the pages. I used a black fineline pen to rule the lines and letter the headings.
After a year using this particular dot journal I am still a big fan of the quality but havent' settled on the best way to keep track of work projects past, present and future. I also want to come up with a workable chore tracker, not nearly as fun as the project tracking but necessary!
As I look at my 'to do list' page above I'm not so keen on the little trees to mark the list items; they look like tree shaped rain drops falling from a pinecone!
I'll be setting up a new booklist for my 2022 reading and plan to put all the birthdays on one spread too. That won't guarantee that I will remember to send greetings but it might help.
Supplies
(Compensated affiliate links used when possible)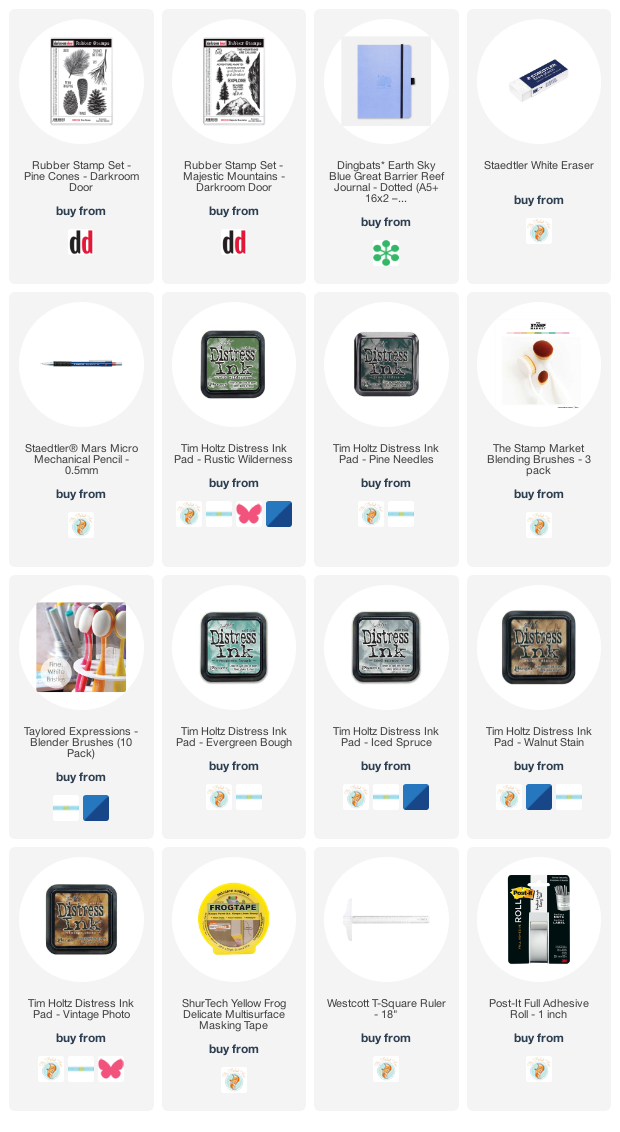 ---