Nestled in Winter
Posted: December 10, 2021
Filed under: A blizzard, Art Journal, Classes, Dies, nestled, Penny Black, pine branch
| Tags: Art Journal, Classes, Penny Black creative dies
14 Comments
Although I see the beautiful contrast of foliage and snow outside I am not seeing many birds on the feeder right now. Instead I have placed a very cute robin in amongst the wintery Christmas foliage of an art journal page.
This isn't just any art journal page; this spread is in a new journal I have been using for the last few months as I schemed and dreamed up a new in-person class for 2022. It isn't just a class it's an Art Journal Adventure.
To create this double page spread in the Dina Wakley 6″x6″ mixed media journal I used acrylic paints, distress spray and some 'easy to find around the home' texture tools. All the die cuts are from Penny Black and are listed below.
To keep things within an acceptable level of fiddliness I die cut all the foliage from coloured cardstock and painted only the the little bird.
I know this is an in-person (in Ottawa) class which excludes quite a few of you but if you are interested in seeing something like this in an online version please let me know in the comments.
If you have hints for attracting birds in winter please let me know. I imagine it has a bit to do with being consistent in keeping the feeder stocked before winter and maybe something to do with keeping the chipmunks and squirrels off it too!
Supplies
(Compensated affiliate links used when possible)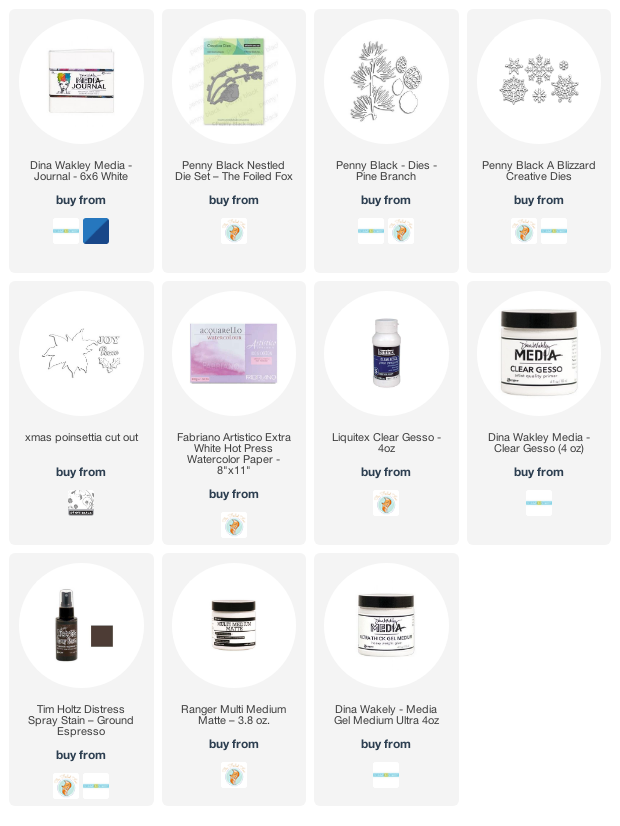 ---