Back on Craft Roulette
Posted: November 17, 2021
| Author: Heather
|
Filed under: birds and banners, Dies, Penny Black, petals & branches
| Tags: Penny Black creative dies, Penny Black stamps, Ranger Distress inks
|
5 Comments
I was once again a guest crafter on Craft Roulette last Friday night and it was loads of fun. Mary Gunn, the host keeps the action going with crafting, chatting, and sharing over eighty card samples made by viewers. To see Mary and I chat and create pop over to the Craft Roulette youtube channel. (To just watch the card making part you can skip to 55:11)
Craft Roulette is a crafting game show where a wheel is spun four times to choose four parameters which must be used on the project being created live during the show. Last Friday the parameters were:
Card type: 'Lil Chubby' ( like a slimline but wider)
Colour choice: Warm colours
Element: 'It's a sign'
Random: Crumpled paper
The finished card is 4″x 8″ with a blended background that I patterned with a wet crumpled tissue. The colours are warm and that banner die looks like a 'sign' to me so I squeaked it in.
It was lovely to see some familiar names in the chat, encouraging me and asking questions. Thank you Karen for staying up late in Wales to watch. I didn't see all the chat because, well, I had to do some crafting but I was able to read some of it. My dad watched from Australia and was chatting along.
There is definitely an added pressure when crafting live but it is all great fun and the community is such a friendly supportive one. If you have never watched Craft Roulette, I highly recommend!
(Compensated affiliate links used when possible)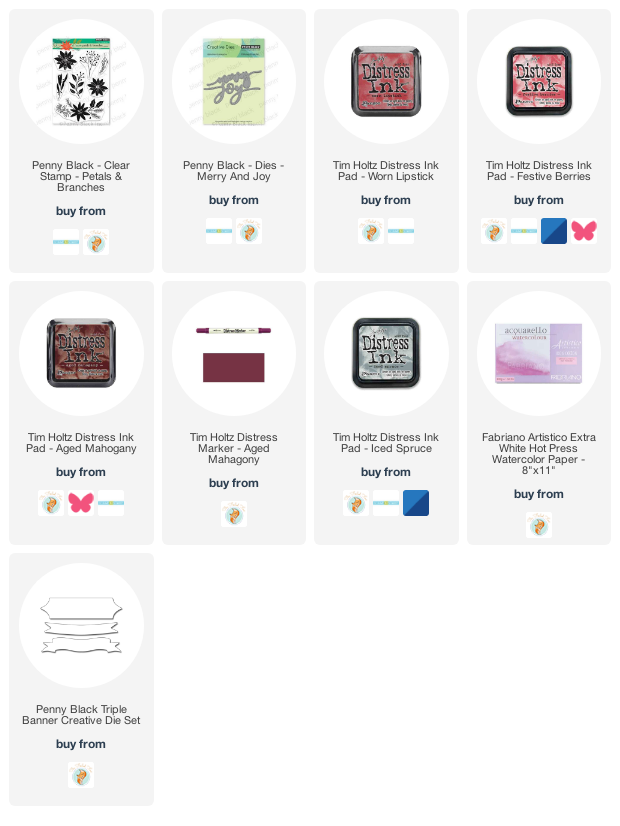 ---