Lakeside Mountain
Posted: September 3, 2021
Filed under: Penny Black, picturesque, quietude, Stamped Landscapes
| Tags: Penny Black stamps, Ranger Distress inks
12 Comments
How did this happen? Another scenic card just snuck in while I wasn't looking! I think it might be the fault of this mountain stamp, 'Picturesque'. It is possibly the perfect stamp to put behind all other scenic stamps! And I haven't even touched on winter scenes yet!
I stamped the mountains first in hickory smoke distress ink, painted inside the whole area with water and then added some chipped sapphire here and there. Once the ink dried I stamped the 'quietude stamp in chipped sapphire, rustic wilderness and rusty hinge. I painted chipped sapphire in the sky and the lake and then painted more trees along the shore in the distance and pulled some of the ink into the lake to look like reflections.
Doesn't it look relaxing, like dusk with cloud cover? Hope you have a lovely weekend.
(Compensated affiliate links used when possible)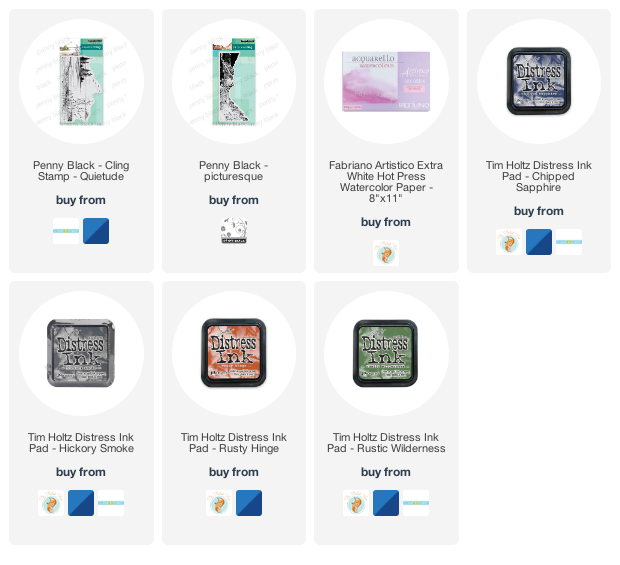 ---