Gouache Hand Painted Wreath
Posted: September 1, 2021
Filed under: Finetec paints, Gouache, Hand painted, Penny Black
| Tags: Finetec artist mica watercolour paint, Gouache paints, Penny Black stamps, Stonehenge black watercolour paper
7 Comments
I've been experimenting with gouache paint. I posted a few cards with gouache painted backgrounds early last month and now I have a painted wreath to share. The Foiled Fox kindly sent me the set of gouache and I have been practising colour mixing and painting very simple shapes and patterns. You can find me on the Foiled Fox blog today with more tips and tricks about this card.
Even though I am still a gouache newbie I decided to film the process for painting a simple wreath. I only used four different gouache colours, a green, a yellow, a red and white along with one pearlescent paint. In the video you will see the process and all the colours listed by name.
You certainly don't have to use gouache on a black background but it does really pop! I think my next path of experimentation might be to use watercolour and gouache in the same project. On a slight side note, I don't set out to do such tiny details; I can't help myself. My art teachers in high school and college always told me to use bigger, bolder strokes!
(Compensated affiliate links used when possible)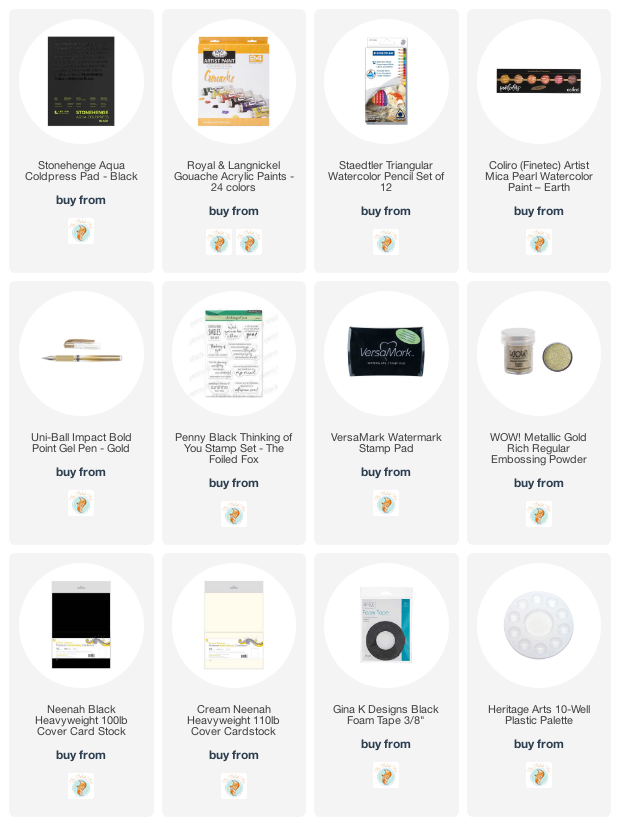 ---