Sunset Over Wetlands Video
Posted: August 9, 2021
Filed under: mountain magic, Penny Black, Stamped Landscapes
| Tags: Penny Black stamps, Ranger Distress inks
9 Comments
Scenic stamping can be so much fun and working with the new 'mountain magic' set from Penny Black is proving to be delightful. Even though the set mentions mountains, in this card I am using the wide hilly stamp to represent island strips in a wetlands environment when the sun is setting and hitting both water and land.
Once again I did the sunset sky first by swiping the watercolour paper through diluted ink. It is not possible to control the result with this method but it is possible to create stunning skies. Take a look at the video below to see the whole process.
I really enjoy working with scenic stamps, especially switching the time of day or time of year with colour choices and arrangement. I also like to look through my scenic and nature stamps in order to add more elements to the scene. I will be doing that with these two simple stamps from the 'mountain magic' set.
Hope today's video inspires to you to swipe a pretty sky and stamp some scenery over the top!
(Compensated affiliate links used when possible)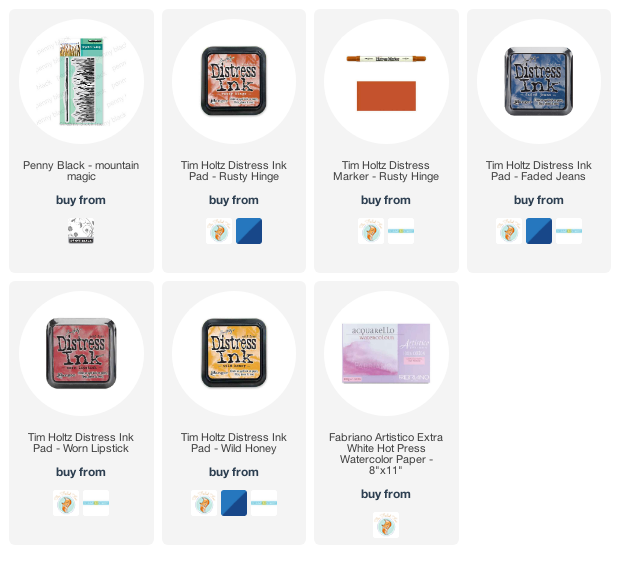 ---