Posted: June 13, 2022
Filed under: aromatic, Footnotes, Penny Black
| Tags: Fabriano Watercolour Paper, Penny Black stamps, Ranger Distress inks
12 Comments
Today's card is a companion in style to my two previous Penny Black floral cards. All three feature PB cling stamps and some sort of background filler. For this one I used a text stamp from the PB clear set, 'footnotes'.
I used both distress ink pads and markers to ink the 'Aromatic' stamp while in the stamp positioner. To fit the image on my panel of hot pressed watercolour paper I masked at the base to make the vase a little shorter. The foliage and little flowers are so delicate I did not add any water blending after stamping but I did blend the red flowers and the vase with a paintbrush and water.
The text is stamped in weathered wood distress ink, a nice bluey-grey and splattered with the same ink. The text is actually from Pride and Prejudice which I am re-reading at the moment. While we had no power I noticed I had a copy on my e-reader so I started reading it; no bedside lamp required! Even though I know it well I am enjoying the conversations. After all who can resist hearing, 'I am all astonishment!' Are you a re-reader?
Supplies
(Compensated affiliate links used when possible)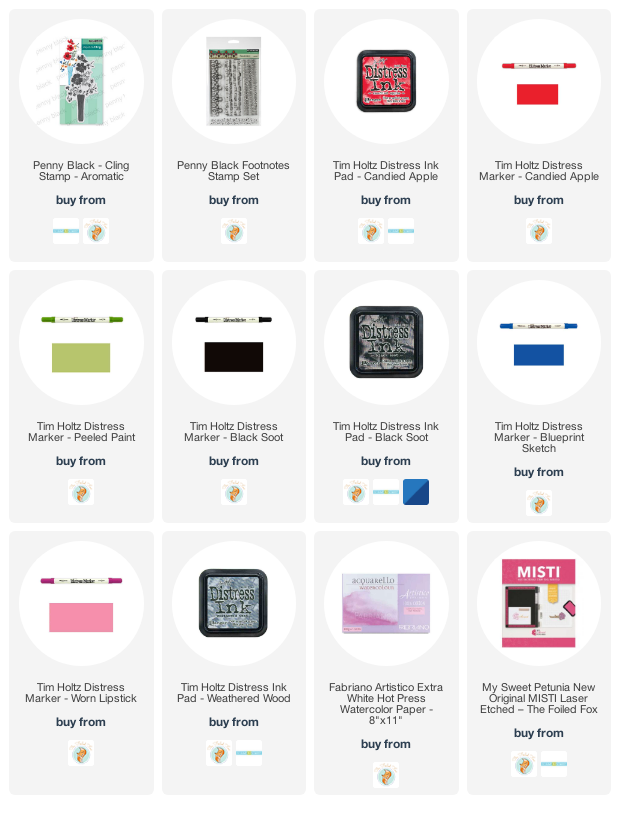 ---