Posted: November 5, 2021
Filed under: grafix, mixed media journal
| Tags: grafix, Mixed Media
3 Comments
A couple of weeks back I shared my process for creating a mixed media swatch book. I used the new mixed media journal from Grafix and swatched alcohol inks as well as metallic and paint markers. You can see the blog post and video here.
After creating several swatch pages I got to work on the cover. The mixed media journal comes with craft plastic and dura-lar film pages along with two chipboard covers. I used texture paste, a stencil and pearlescent paints to create a bold and shimmery cover. You can see my process in the video below.
I was pretty happy with the shimmery circles that appeared on top of the texture and will be putting this technique to work again on some journal pages I'm sure.
I also tried something I have rarely done and that is sealing my artwork with a fixative. I took the covers outside and sprayed them with a Blair fixative. It gave them a lovely satin finish but did not smell good. I decided to leave it outside in the fresh air for a while. I had put the swatch pages back in so the whole book was sitting outside in the sunshine. Within a short time it started raining and I didn't notice straight away. When I rushed outside to save my swatch book I was happy to see the fixative had protected the cover and the plastic pages were also unharmed. Yay! And the chemical smell was gone.
(Compensated affiliate links used when possible)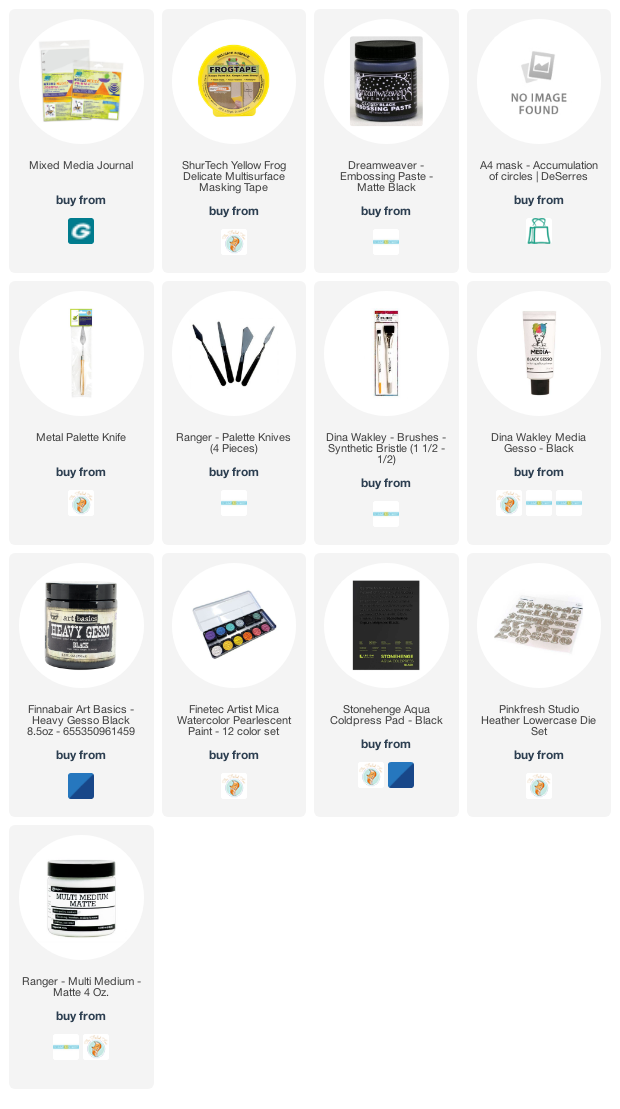 ---
Posted: October 18, 2021
Filed under: Alcohol Ink, grafix, mixed media journal
| Tags: grafix, grafix craft plastic, Ranger Alcohol Ink
7 Comments
Recently I received a 6″x9″ Mixed Media Journal from Grafix and decided to turn it into a swatch book. It's maybe not the most artistic use for the new mixed media journals but I am hoping it will be useful for me as I create projects and teach classes using alcohol inks and non-permeable surfaces.
As you can see from the top photo the journal is disc bound which means I can add new pages as I buy more products! I filmed my swatching process so you can see how I am using my mixed media journal.
So far I have swatched alcohol inks, including mixatives and alloys. In doing so I realised how many were almost empty, which means of course I can get a few new ones!
I've also swatched alcohol markers and paint markers. I'm not swatching all my markers on the craft plastics and dura-lar pages as many of my markers are made for paper. (that's another swatch book waiting to happen)
I work with the paint markers on craft plastic and glass so I swatched on black craft plastic and clear dura-lar.
The mixed media journals also come in 6″x6″ and are a new product so I can't tell you exactly where to find them right now but I do know DeSerres, Crop A While and Foiled Fox all carry Grafix products as do most art stores so you could ask them to get one in for you.
I am excited to keep adding to mine and to use it when ever I'm working on plastic surfaces.
Supplies
(Compensated affiliate links used when possible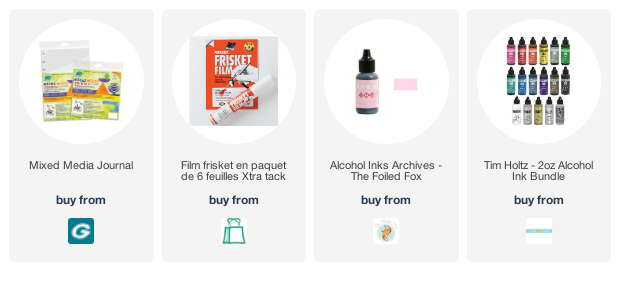 ---