Creating a Swatch Book – Video
Posted: October 18, 2021
Filed under: Alcohol Ink, grafix, mixed media journal
| Tags: grafix, grafix craft plastic, Ranger Alcohol Ink
7 Comments
Recently I received a 6″x9″ Mixed Media Journal from Grafix and decided to turn it into a swatch book. It's maybe not the most artistic use for the new mixed media journals but I am hoping it will be useful for me as I create projects and teach classes using alcohol inks and non-permeable surfaces.
As you can see from the top photo the journal is disc bound which means I can add new pages as I buy more products! I filmed my swatching process so you can see how I am using my mixed media journal.
So far I have swatched alcohol inks, including mixatives and alloys. In doing so I realised how many were almost empty, which means of course I can get a few new ones!
I've also swatched alcohol markers and paint markers. I'm not swatching all my markers on the craft plastics and dura-lar pages as many of my markers are made for paper. (that's another swatch book waiting to happen)
I work with the paint markers on craft plastic and glass so I swatched on black craft plastic and clear dura-lar.
The mixed media journals also come in 6″x6″ and are a new product so I can't tell you exactly where to find them right now but I do know DeSerres, Crop A While and Foiled Fox all carry Grafix products as do most art stores so you could ask them to get one in for you.
I am excited to keep adding to mine and to use it when ever I'm working on plastic surfaces.
Supplies
(Compensated affiliate links used when possible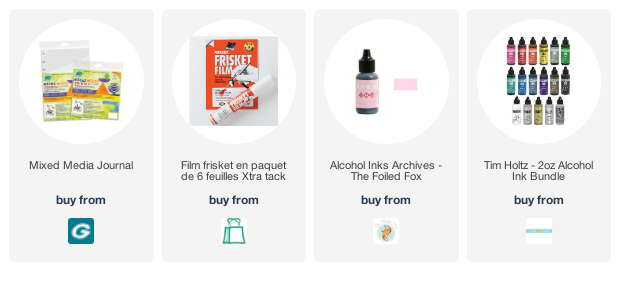 ---