Country scene
Posted: June 25, 2021
Filed under: arbors, Penny Black, snow fence, Stamped Landscapes
| Tags: Fabriano Watercolour Paper, Penny Black stamps, Ranger Distress inks
7 Comments
Another stamped scene, this one a little closer to home than the desert in the previous post. I paired the PB 'arbor' and 'snow fence' stamps to create a pastoral scene. I worked on hot pressed watercolour paper using distress inkpads and markers as my 'watercolour paints'.
As the fence posts are in the foreground I stamped them first in a mix of browns, black and grey then blended on paper with water. Once the posts were dry I inked the trees in a few greens and brown avoiding the area behind the fence post. I should have masked the posts but I was feeling a bit lazy so I just inked and stamped several times getting closer each time to the post without stamping over it.
Once the trees were completed I painted a light wash of crushed olive and peeled paint inks over the ground area then used a fan brush which I've left untouched for years to paint grass in both forest moss and peeled paint. For a bit of interest I added blue dots to look like flowers under the trees. My stash of birthday cards is looking low so I added a partial sentiment from the birthday humor set. Are you a scenic stamper? What are your favourite techniques for bringing scenes to life.
(Compensated affiliate links used when possible)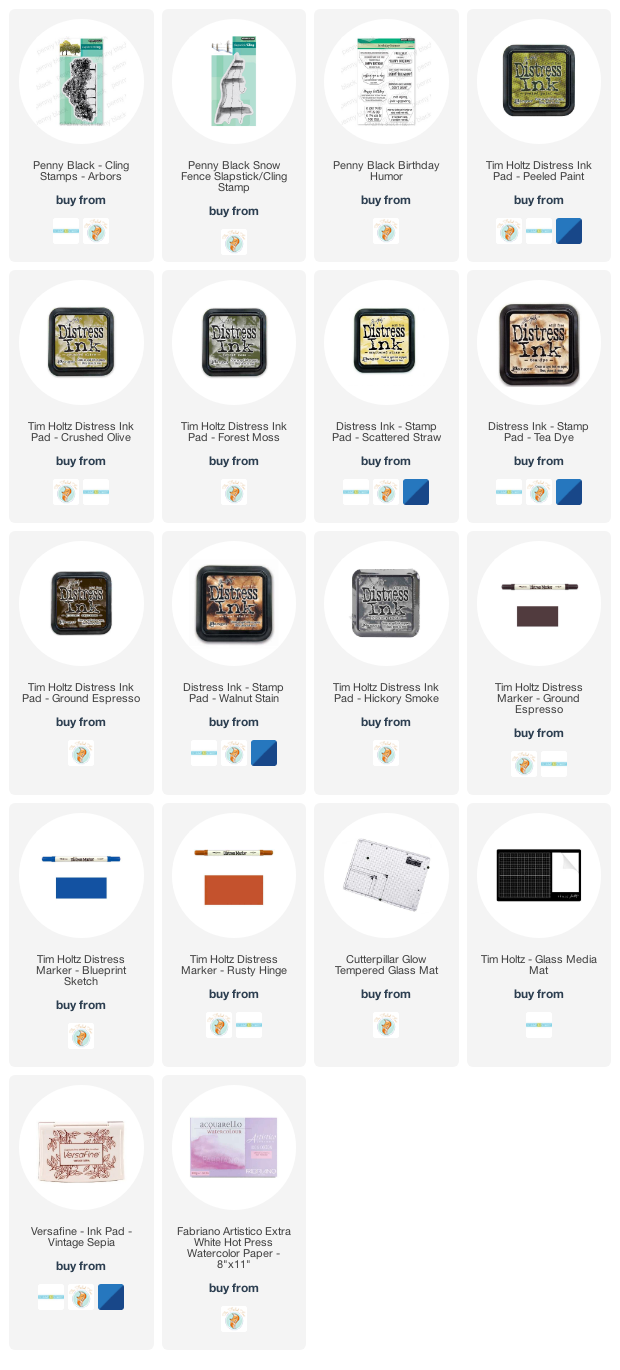 ---