Captivating
Posted: May 21, 2021
Filed under:
captivating
| Tags: Fabriano Watercolour Paper, Peerless Transparent Watercolors, Penny Black stamps, Tsukineko Versafine inks
10 Comments
This gorgeous stamp from Penny Black is called captivating; it's a single large stamp which fills a card front and lives up to its name. Before painting I did a quick search on my phone and used a reference photo as inspiration. Fuchsias can be a single colour or two toned; I chose pink and white using Peerless watercolours and a few no-line watercolour techniques.
Peerless watercolour paints blend beautifully; they actually advertise as 'self blending' so the soft transitions from dark to light on the leaves and petals shine with this kind of paint. After stamping in papertrey soft stone ink I used a couple of greens for the leaves and a single red for the lower petals which I diluted as I blended to add depth and variation. The upper petals have a little yellow, green and pink but not much as I wanted them to appear white.
I posted yesterday about my new online class Floral Faves. I use the Captivating stamp in the no-line watercolour lesson covering the process from beginning to end. There's a giveaway open for a place in the class, pop over to this post to enter.
(Compensated affiliate links used when possible)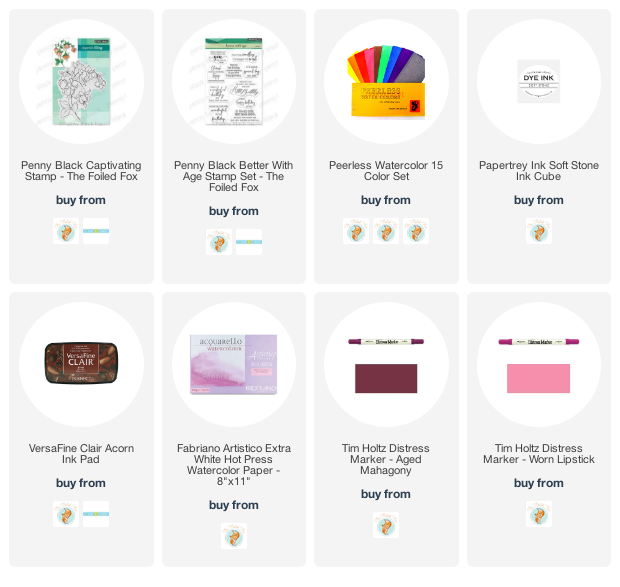 ---