2021 BuJo – May title page & to-do list
Posted: May 4, 2021
Filed under: Bullet Journal, Dingbat notebooks, Penny Black, Promise Me
| Tags: Bullet Journal, Dingbats notebook, Penny Black creative dies, Ranger Distress inks, Staedtler watercolour brush pens
1 Comment
Each month I plan to post the theme for the next month just before the month starts. I even managed to finish this page a week before May 1st but didn't get it photographed until this morning! Last month blossom was my theme and I am yet to see blossom in my garden, tulips however, have appeared. I only have one tulip that has survived the critters, it is a yellow-red mix and it is blooming at the moment.
To create my tulip panel I masked above and below with large post-it notes then die cut the tulips from masking paper using the PB 'promise me 2' die. Like my own tulip these ones are a mix of red and yellow.
I blended distress inks with blending brushes and got better at protecting the leaves while blending the flowers by the time I did the wish/to-do list page. I drew little stems in green then used the brush tip end of the staedtler brush pen to make the yellow tulip petals.
Just for interest I looked back over my Jan-April wish/to do lists to see how if I am managing to get things done. Most months I check off more than I don't but never all. I have had my next online class as an item on every list this year and some months I made progress, others I didn't due to how I was feeling and what other commitments I had. But great progress has been made in April and May so 'FLORAL FAVES' is coming!
(Compensated affiliate links used when possible)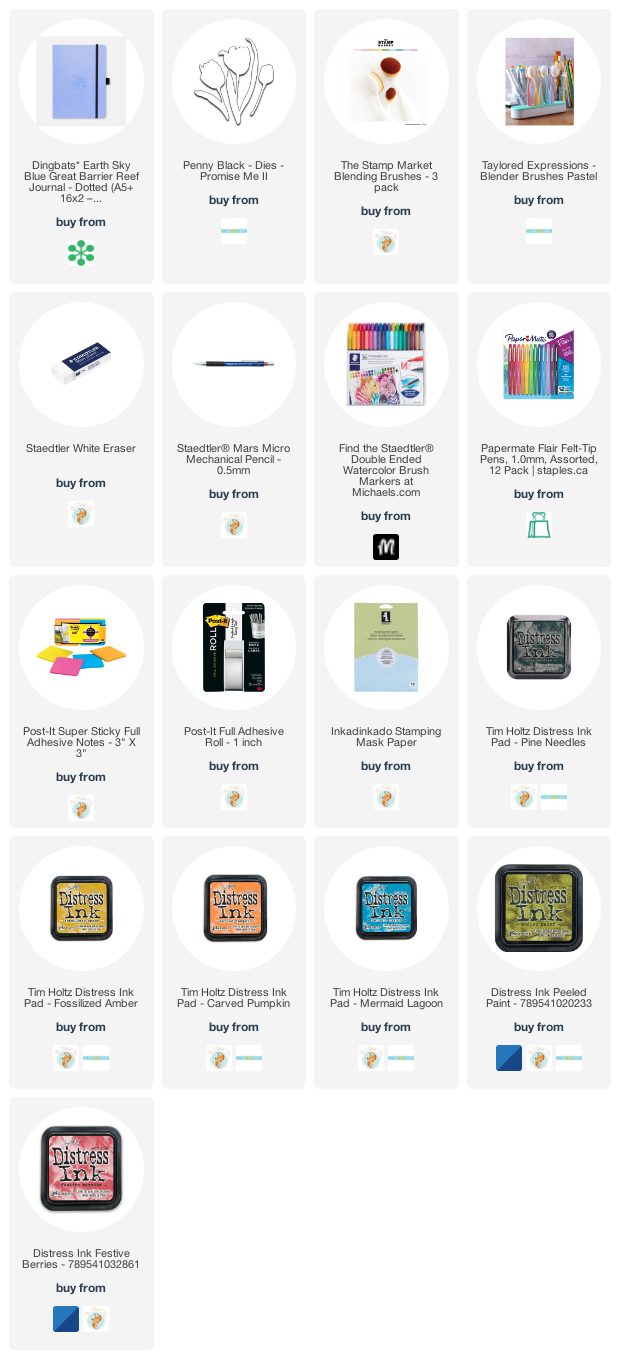 ---