Masked Snowscape
Posted: November 5, 2020
Filed under: grafix, Nature's Friend, sennelier watercolours, winter woodland
| Tags: grafix, Penny Black stamps, sennelier watercolours
5 Comments
I teamed up with Grafix to create some videos this year. My first project was very definitely a summer scene, but this one, as you can see is not! We have had a few snowfalls already but currently are enjoying a reprieve and a few really nice mild days. Grafix makes a wide range of art plastics and films; I used their extra tack frisket film to mask the snowbanks and moon on this card and splattered Grafix liquid frisket to create the falling snow.
I worked on hot pressed watercolour paper and painted the sky and shadows with Sennelier watercolours. The trees and deer are stamped with the ever useful versafine clair nocturne ink. The video below shows my whole process.
If you are keen to create cards featuring the beauty of a northern winter I am working very hard on a new project that might interest you. Can't wait to share more soon.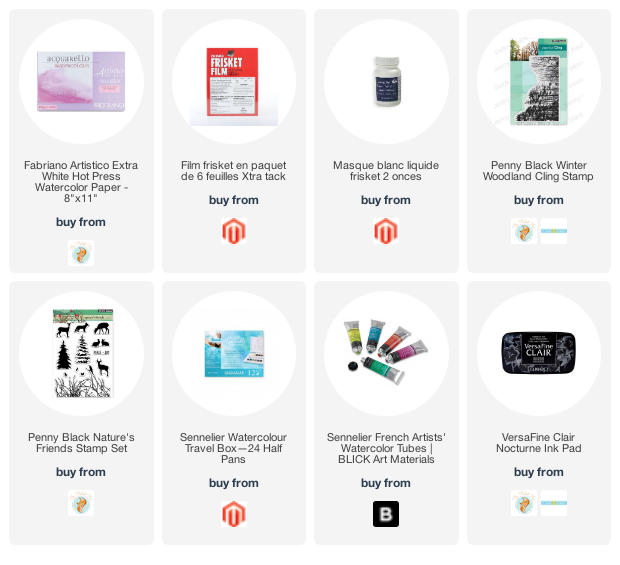 ---