Almost a gel press card
Posted: August 12, 2020
Filed under: gel press, My Favorite Things, simple sentiments
| Tags: gel printing, My Favorite Things, Waffle Flower dies
10 Comments
I have been waiting for some time to get the gel press out again and it has finally happened. A gel press session needs a decent amount of time and space otherwise I barely remember what to do before I have to pack up again. I find when I am working with the gel press my first prints or 'pulls' are very uninteresting as I get back into the process and build up some interesting colour and texture on the gel plate. That was definitely the case yesterday when I got started. The squares above did not come from a gel print. I cut them all from the cardstock off to the side where I was cleaning off my brayer!
Maybe you can guess from the squares that I was using dark blue, dark green and deep violet acrylic paint. The reason most of the squares look softer and more pastel is because I also used white paint each time I rolled some colour onto the plate. I may not use any of the gel prints I made yesterday but the scrap sheet for cleaning my brayer was perfect for making a card inspired by 'Dear Paperlicious'. I am often inspired by Joan; I'm sure you will be too if you take a look at her blog or instagram. Her cards are clever and cool, just like her!
I cut all my squares using one of the dies from the Waffle Flower color combos die set then popped them up on craft foam and added a sentiment from MFT. Hopefully you will see some actual gel printing in the days to come but until then don't discount the usefulness of a pretty piece of scrap paper!
Don't forget to check out my new online class about cards, colour and making pretty things!
Supplies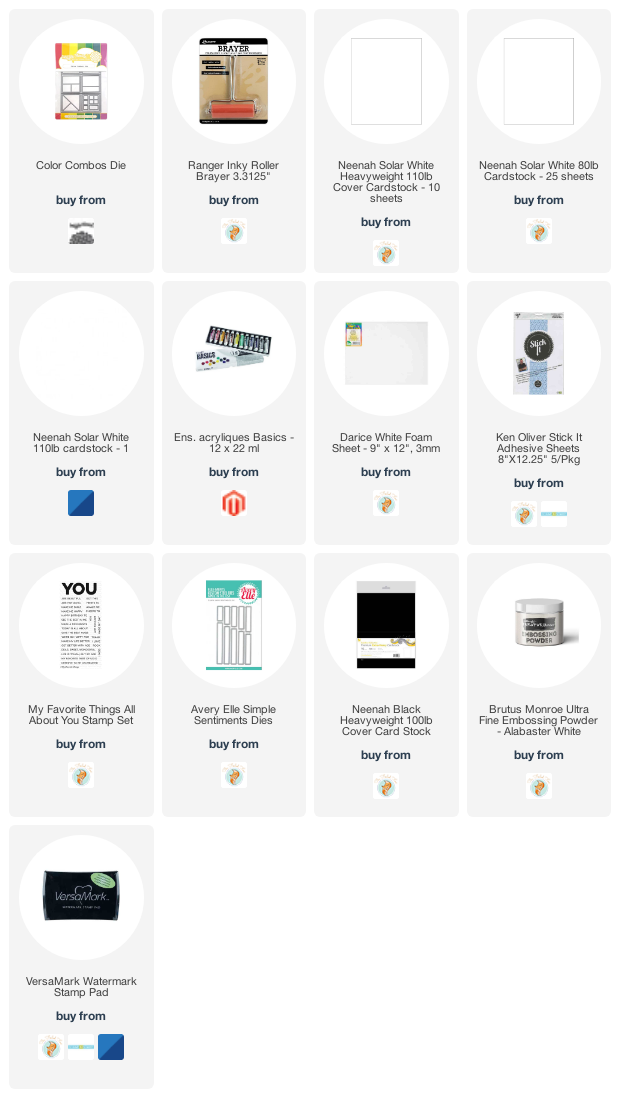 ---