Shimmer poppies
Posted: April 26, 2019
Filed under: Coloured pencil, simple sentiments, Uncategorized, Wonderland
| Tags: Altenew, distress oxide inks, Faber-Castell Polychromos Colour Pencil, Tsukineko Versafine inks
10 Comments
I've been enjoying some pencil colouring lately, especially on 'Stardream' shimmer paper. (this background is stardream lapis lazuli) Working on a  dark background requires a different approach but the results can be quite eye catching. I stamped a few of the 'wonderland' poppies from Altenew on blue shimmer cardstock with antique linen distress oxide ink. The oxide ink ends up looking almost white on such a bold background.
My pencils are Faber Castell Polychromos but you could use whatever coloured pencils you have on hand. With a dark background it helps to lay down a light base of white before adding colours over the top. I chose two pink pencils plus a white to colour the petals and blended from white on the petal edges to dark pink at the petal base. I preserved the stamped lines where I could but occasionally coloured over them and did what repairs I could with my white pencil. I used a bright green pencil for the stems and sepals and a tiny spot of yellow in the centre of the lowest poppy.
As always it is hard to capture the shimmer of the paper on camera but I think you can see a bit of it in each photo. I stamped and embossed the sentiment on the panel but made a patchy job of it so I stamped it on cream cardstock and cut it out with the avery elle sentiment dies that are never far from my side these days! I popped the sentiment up on dimensional tape and added the panel to a cream card base.
I love that sentiment and hope you all stay awesome today, my friends!
Supplies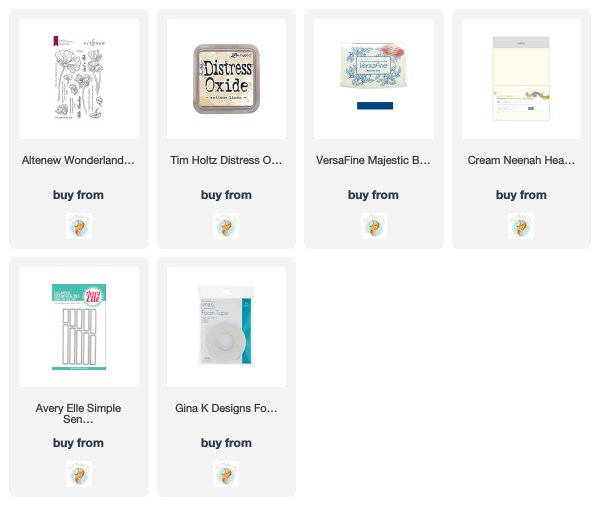 ---