Brusho Floral Medley
Posted: October 12, 2018
Filed under: Brusho, floral medley
| Tags: Brusho, Penny Black creative dies, Penny Black stamps
9 Comments

I have been asked a few times for a video showing how I use brusho for emboss resist panels. It is definitely one of my favourite techniques. I have used it with picture stamps and patterns, with one colour of paint powder or several; the principles are the same. I have added a list of emboss resist cards made with paint powders at the end of this post.

One key point to remember when using brusho over embossing is not to overdo the powder or the water. A little at a time means you can see what patterns and depth of colour are developing before you add anything more. In the video I show my method for moving colour around; I often pick up paint from an area with too much pigment and paint it somewhere else.
Obviously you if you sprinkle paint powder on a panel and then spritz with water it will not stay inside all the lines but that is part of the beauty of this technique. If this is a bit too loose and artsy for you try the same technique over an embossed pattern stamp.

Other cards featuring emboss resist with paint powders
happy cacti, embossed grevillea, roses in bloom, black brusho grid, shimmery summer glow, roses all over, flower garden, happy canada day, felicity, falling florals

Thank you for dropping by today; I hope the technique in the video is something you try one day. Let me know if you do; I'd love to hear or see how it went.
Supplies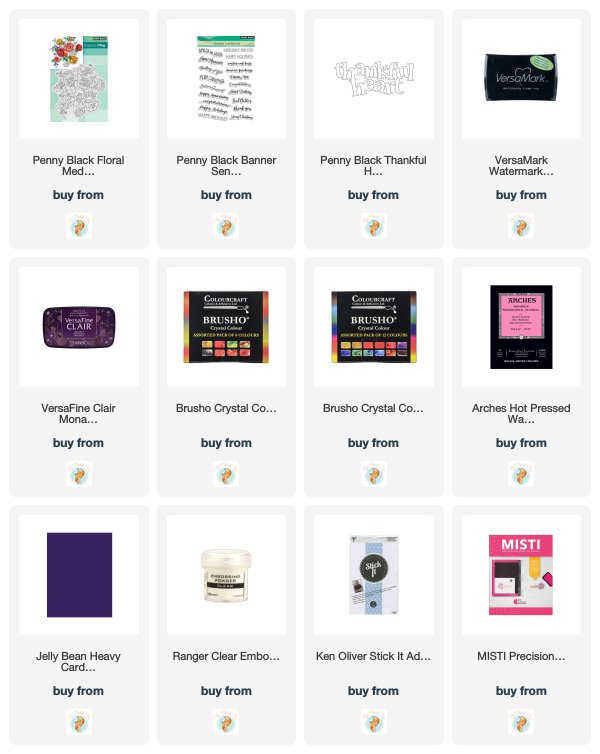 https://linkdeli.com/widget.js?1552642647875
---