Posted: August 6, 2021
Filed under: Stamped Landscapes, wander
| Tags: Fabriano Watercolour Paper, Penny Black stamps, Ranger Distress inks
10 Comments
When I receive new scenic stamps from Penny Black I love creating a variety of scenes. I like to change mood and location first with colour and later with the addition of other scenic stamps. Both scenes in today's post feature only one stamp, the new 'wander' cling stamp.
The stamp includes both the distant hills and the foreground with a tree. The space in between can be interpreted by the stamper to include whatever they wish. I have chosen to make it water in both my cards perhaps a river, a lake or ocean inlet.
To make both scenes I created a smooshed ink sky first. For the sunny sky and water above I smooshed salty ocean, scattered straw and mowed lawn on my glass mat then swiped the watercolour panel through the diluted ink. For the moodier panel below I smooshed faded jeans, mowed lawn and tea dye to create my background.
Once the sky dried I stamped the scenic stamp inking it with a mix of distress inkpads and markers. I add colours a bit at a time to build up dimension sometimes spritzing the stamp to move the inks and other times blending the stamped inks with a paint brush
To add reflections to the second scene I painted over the water with hmmm, water so I could drop ink into the wet area below the land and trees.
When I had finished the panel above I gave it some texture with the 'subtle' embossing folder so it looks like it has a canvas finish. The two cards definitely show different moods, the first being bright and sunny, the second darker but with drama in the water and sky. Which do you prefer?
(Compensated affiliate links used when possible)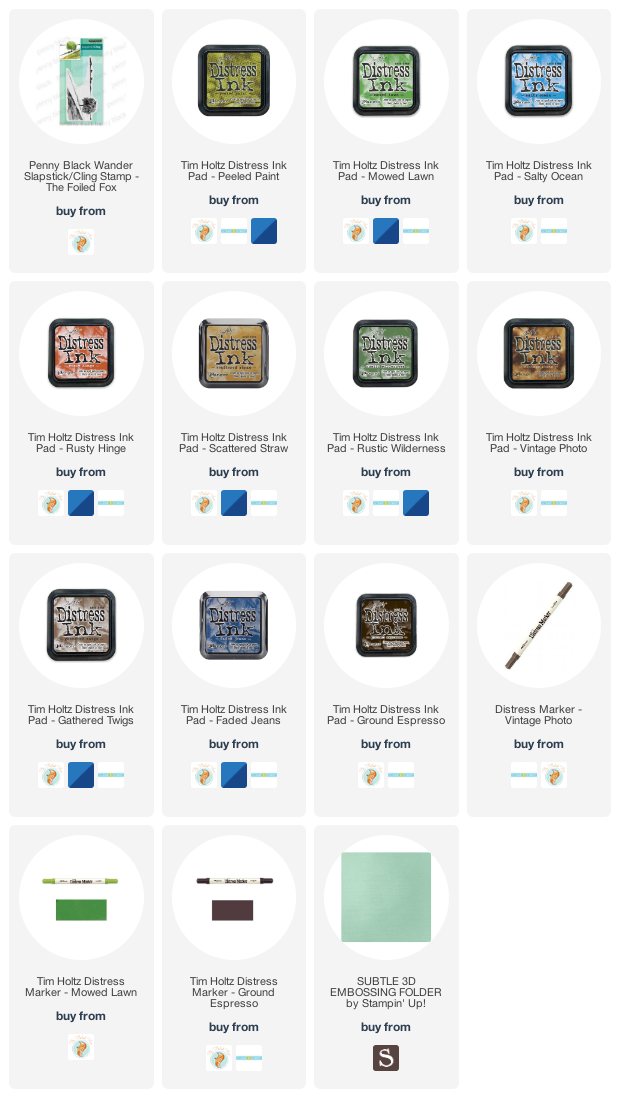 ---