Posted: April 8, 2021
Filed under: pansy gaze, Penny Black
| Tags: Fabriano Watercolour Paper, Penny Black stamps, Ranger Distress inks, Stampin Up
4 Comments
Today's little card features a sweet stamp from Penny Black. I did the stamping and painting on a thin strip of cardstock thinking I might make a bookmark but as I filled in the background decided to just make a smaller than usual card. This one is 3¾" x 4¾" cut to frame the pansy panel evenly.
I stamped the pansy stamp in weathered wood distress ink then painted the petals with seedless preserves and blueprint sketch ink which was smooshed on my glass mat for convenient pick-up. I painted the leaves with a mix of forest moss, lucky clover and peeled paint. I added wild honey and black soot to the centres after painting all the petals and wish I'd achieved a bit more of a pop with the yellow but continued anyway.
I smooshed the weathered wood ink pad on the glass mat several times to make plenty of the grey-blue ink available for painting a background and then proceeded to paint water first then ink as I went round the image. I was not after a seamless look (obviously!) but more of a rough sketchy look so there are some watermarks, hard edges and bleeds from the green ink. I ran the panel through the big kick with the 'subtle' embossing folder from SU for a canvas look; you can see it on the close up.
I saw the first flower in my garden today; it's a little white star flower…happy sigh.
(Compensated affiliate links used when possible)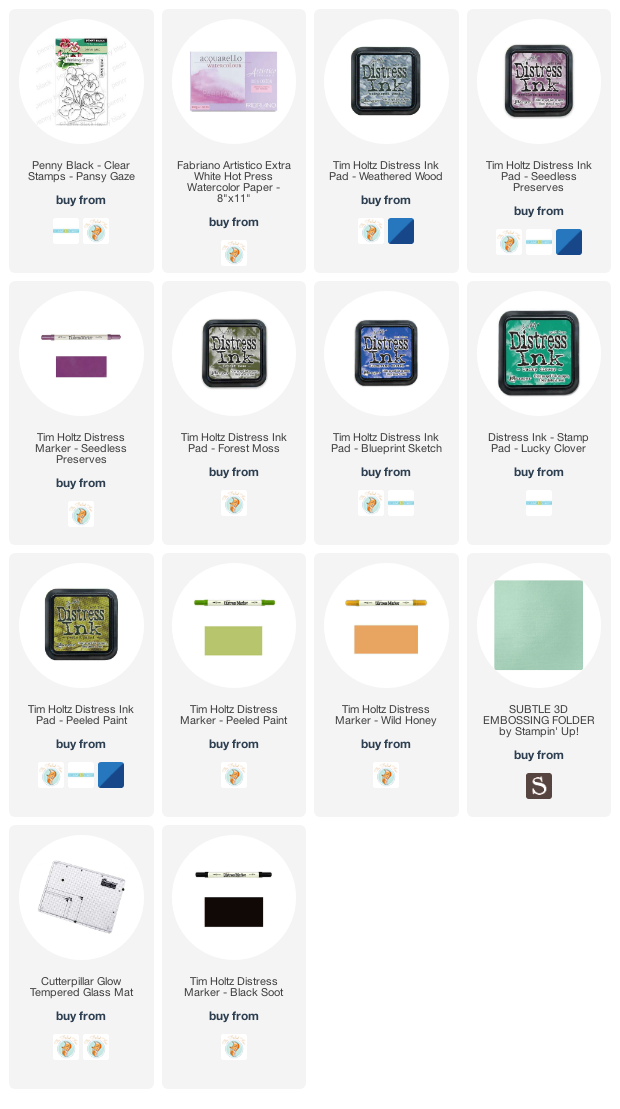 ---