Salt & Dandelions
Posted: February 21, 2023
Filed under: Dandee, Penny Black
| Tags: Fabriano Watercolour Paper, Kuretake Gansai Tambi watercolour paints, Penny Black stamps
6 Comments
Just in case you are wondering this isn't a recipe, well not an edible one! I know you can eat several parts of a dandelion plant but I don't know about the little seeds that blow everywhere to plant new dandelions. This card has been hiding out in a drawer with a few others cards that give the impression of light and shade.
I didn't create the multicoloured background for the dandelion stamp; I just created it while experimenting with watercolour paints and salt crystals. You have probably done the same sort of thing yourself. If not, try sprinkling salt crystals of different sizes on wet watercolour paint or die ink. As it dries it creates fabulous patterns. The ones on this panel looked so much like dandelion seeds I had to find the right stamp and sentiment to finish the card. You can find a video demonstrating the salt sprinkling technique here. After the paint and panel has dried you can gently brush off the salt to reveal the patterns.
I used gansai tambi watercolour paints and a large PB stamp called 'Dandee'. If I had wanted a background that looked like dandelion fluff blowing about I'm sure I couldn't have created it. That's why I play and experiment then see what I should make with the panels.
(Compensated affiliate links from Foiled Fox, Scrap n Stamp)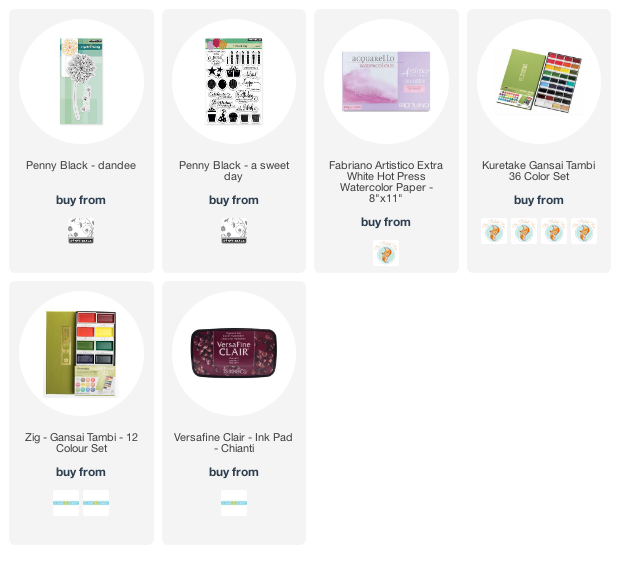 ---