Trees over Gel Print
Posted: February 2, 2022
Filed under: Darkroom Door, gel press, majestic mountains
| Tags: Darkroom Door stamps, gel press, gel printing
7 Comments
Sometimes a background scrap can make a whole card. If you have done gel printing you probably know how beautiful the leftover edges can be. As you make print after print, excess paint layers up on the edges of the gel plate. I like to 'collect' those edges at the end of a gel printing session by brayering white paint over the top then lifting the whole section onto a last print.
The horizontal lines of blue and green you see here are from cleaning up edges. I thought they looked like the edge of a lake or river so I stamped trees over the top. Even the blue and white paint in the background looks a little like clouds and mountains.
I used tree stamps from Darkroom Door's 'Majestic Mountains' set and Catherine Pooler inks to add to what was already a landscape. I had my gel plate out again yesterday after quite a break and once again saved some textural edges .
Supplies
(Compensated affiliate links used when possible)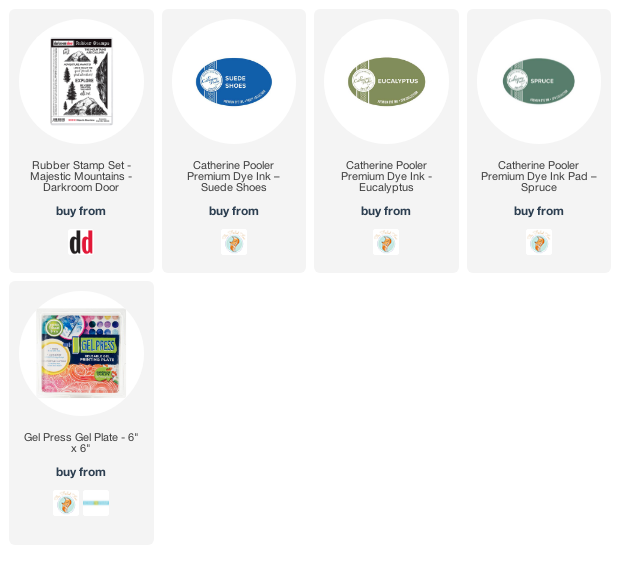 ---